Here is a repaint for the Cub Crafter X Cub to look like the 2017 Alaska Airman's Association Raffle Plane. My next project will be the 2016 raffle plane.

Strangely enough I was working on just such a repaint. It is using the default tail number location to be visible. so the font isn't at the correct angle, size or location. I also couldn't get the lines to be straight on the wheel pants so I removed them.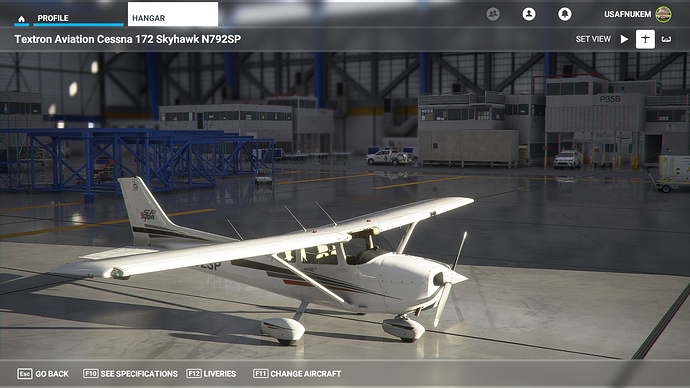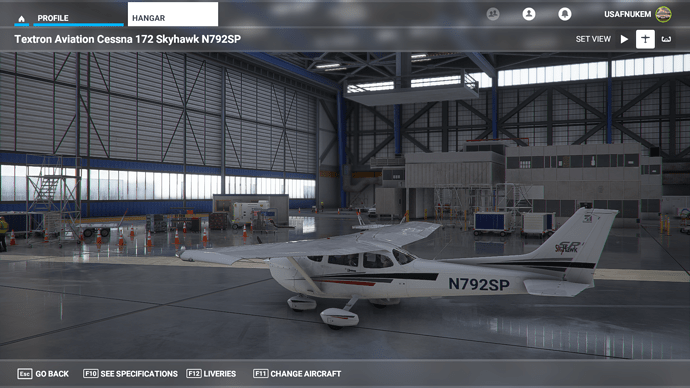 Did you ever get the CAP paint jobs working again?
They were working great on my system, except for a problem with the radios on the steam gauge version. Both radios operate as one due to the panel.cfg edit to change registration number color.
Of course now I can't get anything on my sim to work right after the latest patch.
All of these aircraft repaints have been updated on my google drive for download, and are working with the new patch.
Just putting the finishing touches on my latest addition to the Alaska Airman's Association Raffle Plane collection. The 2016 paint scheme!!!
I will have 2 versions in available one with and one without the actual registration number included on the aircraft.
This paint job is a real beauty! Thanks for sharing the great work!
The 2016 raffle plane XCub repaint is now available in both with and without registration number versions in one package.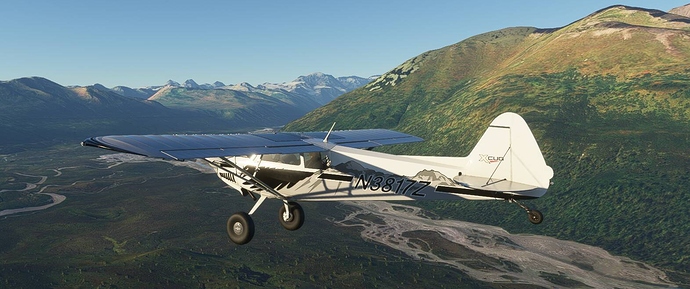 A new Savage Cub repaint inspired by a request on flightsim.to… Alaska State Troopers Super Cub N7049… The registration number is baked on due to default reg numbers covering some of the markings.
*NOTES: If there is enough of a request I can upload a version with out registration number baked on. Also due to the mirrored wings the marking on the underside are only correct on one side, If there is enough request I will remove the markings.


Fantastic work Nukem, and thank you for supporting the community with high quality liveries.
Do you have any plans to do the Cubcrafters "Bigfoot" livery?
I'll have to look into that one
Hi USAFNukem, i love this livery. Will you do this livery for the new NX version of the Cub too?
Once I get MSFS reinstalled (it fails to properly download the updates every time, requiring me to reinstall the entire program… UHGGGG!!!) I will look into what I need to do to make the N3817Z livery available on the NX Cub.
The 2016 Alaska Airmen s Association Raffle Plane (N3817Z) livery has been converted to the NX Cub for anyone that would like to try it out.
I tried it, it works. Has a similar livery been made for the Savage Cub?