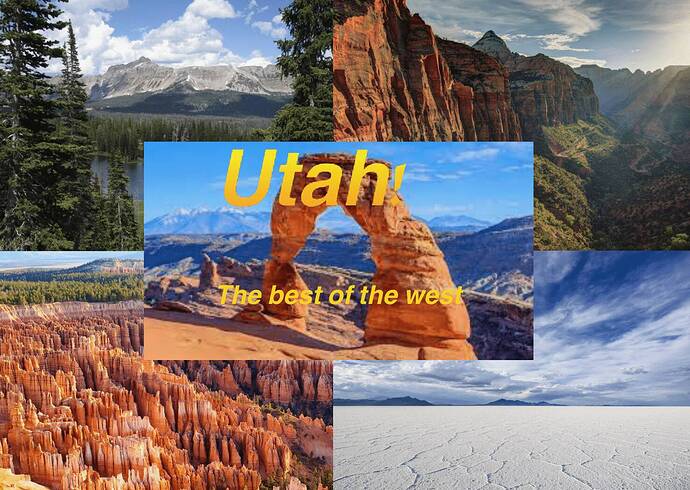 Join in the fun as we fly together through the great state of Utah, the heart of the intermountain west. With more national parks than any other state (excepting only California and Alaska) it boasts exceptionally varied and concentrated beauty. Beginning at the northern tip of Utah we will fly the entire state from north to south in a series of ten flights, over barren deserts and forested mountains, through deep red rock canyons and across green meadows.
We welcome all sim pilots, new and old, PC and XBox! Come join us for some fun flying, fascinating scenery, and friendly conversation.
---
*Flight #9 Highlights: Canyonlands Natl Park, Dead Horse Point, Arches Natl Park.
*When: Wednesday September 29 @ 1900Z (UTC)
*Server: West USA
*Duration: 2-2.5 hours
*Suggested Aircraft: C172, XCub, or other light bush-capable aircraft capable of cruising at +/-120 KIAS.
*Objectives: We take a bush flight through southeastern Utah, exploring two more of America's great national parks. Prepare for some backcountry landing challenges (and a dusty aeroplane.)
*Flight Conditions:
Multiplayer: All Players
Air Traffic: Off
Weather: Live Weather preferred but only if VFR conditions prevail.
Game Time: 06:30 MDT
*Live Chat: Utah Trails Discord server https://discord.gg/RQ4Jnq5C
*Flight Plan:
XBox:UT25–UT74–UT59–UT68–KCNY
MSFS:
UT9–VFR Monument Valley (UT25) to Canyonlands (KCNY).pln (6.6 KB)
Little NavMap:
UT9–VFR Monument Valley (UT25) to Canyonlands (KCNY).lnmpln (10.4 KB)
*Scenery:
Arches National Park features natural bridges, windows and arches that cannot be reproduced by the default scenery algorithm. A few of the formations have been hand-modeled in the default scenery, but the surrounding terrain is an embarrassment (in my humble opinion) and does not do justice to the real world scenery. I strongly urge you to download the following free scenery add-ons if you can.
We will do a landing at the following bush strip that is greatly enhanced by this free add-on.
___________________________________________________________________
Look forward to future flights over Utah Trails:
Flight #10 Highlights: Green River, Horseshoe Canyon, Goblin Valley State Park
Flight #11 Highlights: Beaver Dam, Manti-LaSal Natl Forest, Spanish Fork Canyon, Utah Lake, Salt Lake City.