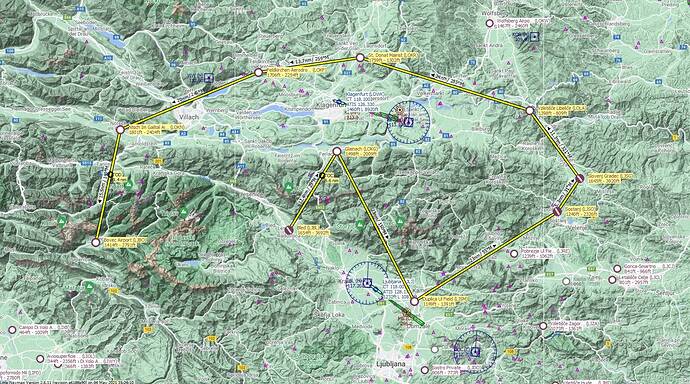 On Wednesday 12th May 2021 at 9pm BST (2000Z) we will host a flight from Bled to Bovec, visit the following airfields along the way:
LJBL Bled
LOKG Glainach
LJSM Duplica UI Field
LJSO Sostanj
LJSG Slovenj Gradec
LOLA Vzletišče Libeliče
LOKR St Donat Mairist
LOKF Feldkirchen Aerodrome
LOKN Ntsch Im Gailtal Airport
LJBO Bovec
Voice communication will be through the Virtual Flight Discord server:
Flight plans are available from the Virtual Flight Online website:
If running Microsoft Flight Simulator (MSFS), connect to the "West Europe" server in-game (click your Microsoft avatar within the configuration screens to see the server choice).
If running X-Plane, P3D, or FSX, run JoinFS, and look out for the Virtual Flight Online hub (I'll set it up a little in advance). MSFS users will be able to see each other automatically - if they want to see users in other simulators, and other simulator users to see them, they will need to run JoinFS too.
Some useful Virtual Flight Online links:
Website:
Facebook Group:
Discord Server: