After I installed the Mega Liverie Pack I noticed that in my opinion it seems useful to change the labels in the selection menu. Under aircraft selection is currently above the manufacturer and below the model.
So now both lines are used for the actual flight model. If I now choose a livery, the airline's description is also shown in the 2nd line after e.g. A320 set.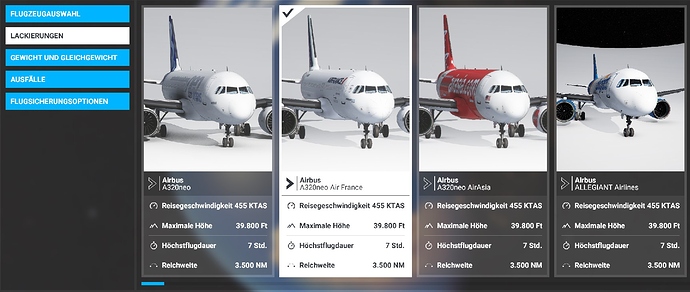 If Asobo would now generally put the manufacturer and type in the top line, the bottom line can be used completely for the airline's livery, as can be seen here below.