Hello everyone!
From a couple of months I have been seeing some weird artifacts in shadows, particularly in sun reflections over terrain, specially in snow or ice. I'm attaching a pic, and TBH I can't seem to be able to find which graphic setting is affecting this. I updated to SU10 but to no avail, problem is still there.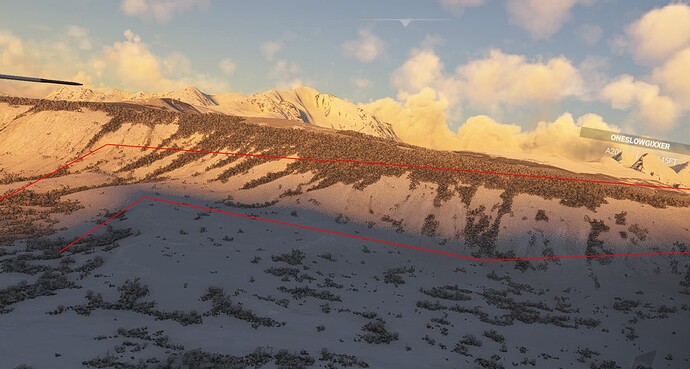 My setup is AMD Ryzen 3700X, PNY RTX 2060 12GB version, 32GB RAM, Asus TUF X570 Plus motherboard, MSFS installed on a dedicated SSD.
I honestly don't know what it could be. I suspect that it's related to antialiasing, but switching from TAA to something to something else just worsens the issue.
Any help will be gratly appreciated, all flights in dusk or dawn on mountains (which I love) are really a pain in the eyes.
Thanks a lot!
Seb