I was into airliners in P3D, but this game got me into GA flying. Cheers!
Took my Powersolo up to look for the concrete directional arrow on the top of Brean Down, Somerset; left over from testing during WW2…and found it…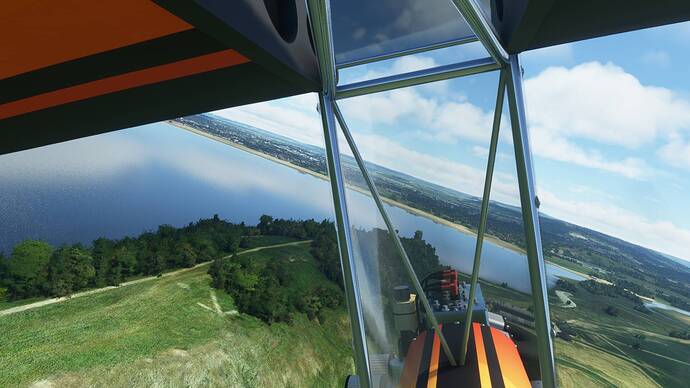 too bad you cannot animate the legs… Great start. Looks so soft inside.
BTW, Totoro also flies on a spinning top… which makes one wonder after three decades why he needed the neko bus…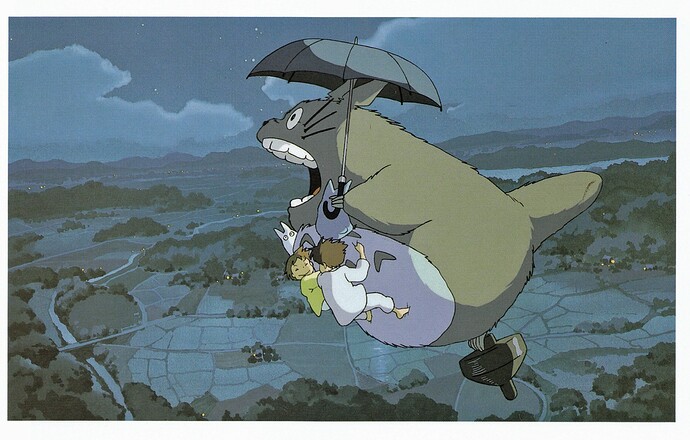 Is that supposed to be a beaver !?
Took a picture of SCFX, my favorite place for flyarounds and landing practice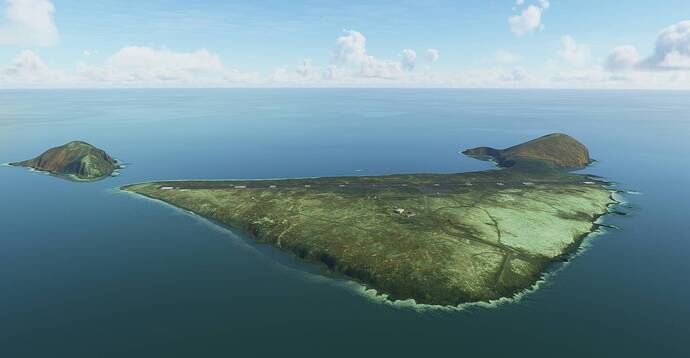 Aftter 3000 flight hours in GA planes (mainly in the Bonanza) I decided it was time for something different. And it is indeed a whole different game from 30K ft with ATC and live trafiic / multiplayer.
The game that keeps on giving
Decisions, do I get the A320NX mod now, or wait to see if it survives SU5 first.
3000 flight hours in less than a year - so impressed!! Have only managed about 130 hours, all in GA. To paraphrase Oscar Wilde, work is the curse of the flight simming classes…
Autopilot while multi tasking to get the 'job' done. FS2020 usually runs in the background when I'm behind my laptop. It's still a lot and I often question my sanity when I start yet another flight. The sky is always calling, very loudly!
Aha! Even after 16 months working at home on a laptop in front of my sim machine I haven't dared do that for fear of getting distracted, despite the sky calling. Nearest I have got is the occasional update of mods whilst on tedious conference calls… Clearly going to have to be braver to get my hours up.
Best to let the post SU5 dust settle, but that's me…
Some how ended in LasVegas turned on PG when I got close and tanked the game lol but heres some pics leading up to the end.
Up a lazy river:

Lunch time:

Up the Creek:

Viva LasVegas:

I know this game tries to get everything right, but it still amazes me just how right they get it majority of the time. Great post, thanks for sharing.
Earlier today in real life a small plane had to make an emergency landing in Peachtree City Georgia, on HWY 54.
I flew over this city just a couple weeks ago. I learned it is "the city of golf carts". There's a video online that takes a tour of the city and the high school has parking spots for over 800 golf carts and most of the parking is filled up with custom golf carts lol. Pretty cool/unique.
Anyways I wanted to mimic the emergency landing so I just now did that-
I had family that went to Cancun recently, so I wanted to check it out virtually.
I've literally flown over hundreds of cities, and I had to ask if they remembered passing any poor parts of Cancun on the way to the resort. I was informed that never in their life had they seen some a disparity between rich/poor. I was told there's no middle class. The cars on the road were either junkers or real nice, nothing in between.
So I didn't feel so bad when I pointed out that part of where I flew over, looked very 3rd world-ish.
Start at the 6:25 mark to see what I'm talking about. Look at those houses. Tiny, and all compact together. Very dense, very poor neighborhood. But just 7 miles down the coast, you see huge resorts.
Another flight ended with runway tear critical damage, PG data is now off…
It was a beautiful approach, yet stuttering again over the runway then thrown back up by a huge crack in the ground to end with game over screen. smh.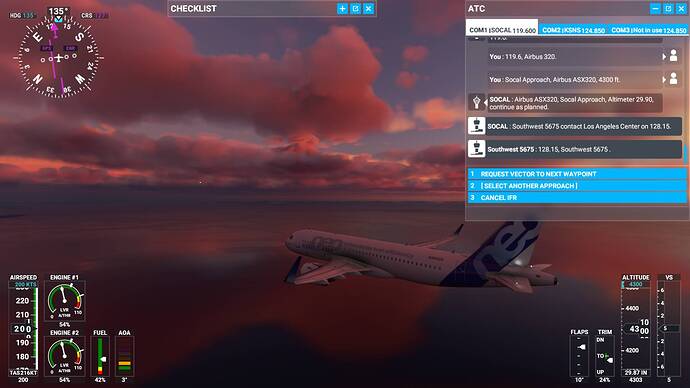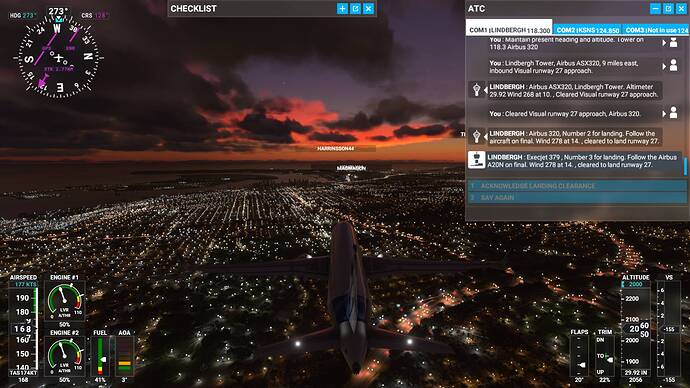 Flew from Edmonton Canada to Portland Oregon. Flew live weather leaving Edmonton climbing through some nasty thunder storms. Once I reached Seattle WA, the clouds broke and I was provided clear skies (A bit gusty though).
Finally landing in PDX and enjoying the city lights as I approached. (Side note- Taking off from a default airport, like Edmonton, completely dark with no gate lights to landing at PDX after I installed the flightbeam upgrade is amazing. So nice being able to see the plane at the gate-see photo below).
Cruising around 18,000ft- Photo of the plane just as lighting flashed illuminating it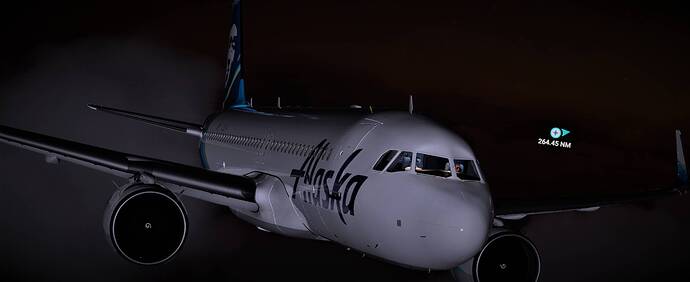 Deboarding at PDX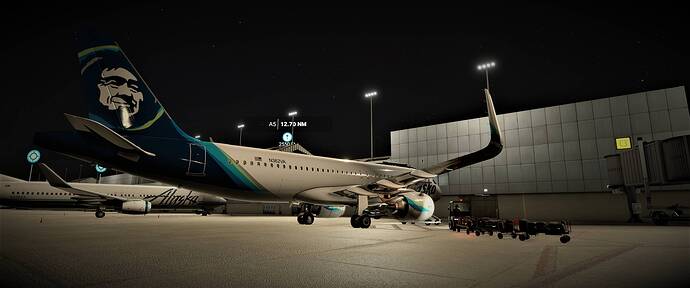 Thanks, I think it is pretty amazing as well, and we are still only a year in…
Ref my other post above of flying with my nephew, it also boggles my mind that he is in Greece, I am in the UK and we can both be flying in real time over the Caribbean.