It's weird, every single time, but only it I post on here. I guess it's just me then.
i even don't know how looks for dislike, may be i have they too

was banned for 3 days with second point, but don't know how dislike looks like
dislike is flagged? i think yes, i had this too for abscent lexicon lol
reread, so if video disliked is not here is youtube, right?
probably an Apply director or something lol
don't understand what do you mean, but if you director of something it's any way someone will apply director
Had to try out the scenery for Versailles at flightsim.to So I made a day it. Salut!
Posted before, I just completed a flight from New York City to London (Heathrow) on a British Airways 787-10. Elapsed time was 6 hours 18 minutes.
Coming out of New York and up the coast was absolutely beautiful in the early morning, it was lovely to see the sunrise. Had a lot of wind over the Atlantic but the cloud and wind started to clear up as I approached the UK. Landing was pretty smooth and taxi went well.
This morning coming into land FACT after taking off from EGLL last night, I encountered this. It was a new one for me…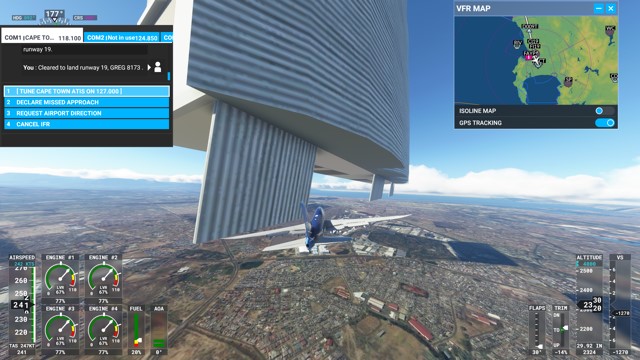 Huh, that's odd. I did a flight in the 787 from New York to London Heathrow just today and never saw anything like this.
It was down in Cape Town (FACT) right over the airport.
Yesterday was my first complete solo flight using 320neo, from cold and dark alltheway to destination with no assistance, ILS landing and it went incredibly well, no crash to mountains, no runway incursion… I know it is not much generaly but it is huge leap forward for me. So far i was using King Air at most. Hours of study of tutorials, YouTube videos and theoretical preparations has paid off. I am proud of myself
So where is my realworld pilot licence? Where can I apply?
I tried to do the update w/o loops - and got reminded back to last year, when installer was stuck whole time…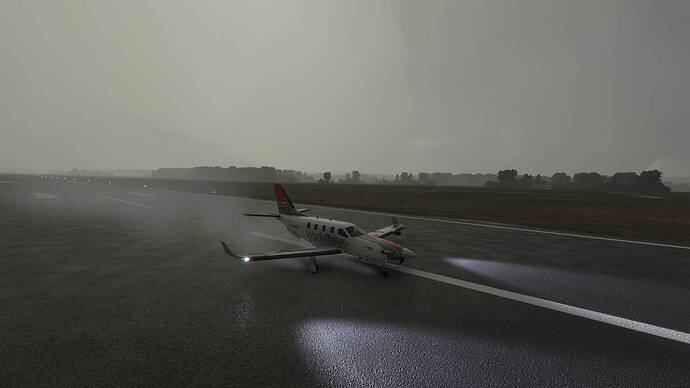 It was a landing, barely at minimums, at Bergerac (LFBE) using the RNAV approach into Rwy 27 on the second leg of my around the world challenge. But I only went and bloody nailed it!
A circumnavigation in the TBM 930 - Fly Together / World Discovery - Microsoft Flight Simulator Forums
This was yesterday another stormy morning:

Flight in the A320NX (British Airways new "Better World" livery) from LIPZ to EGKK.
Preparing for departure at Gate 327 Venice

Pushback complete… releasing the tug

Take and departing RWY 22R on the ROK6V SID

Finally above the cloud and into the blue

Over France heading North with the cloud breaking up beneath

Ready to enter the Arrival Data

Coasting out over the French Coast

Over East Sussex descending into Gatwick

Taxiing on Taxiway Juliet after landing at Gatwick RWY26L

Close down on Gatwick's Pier 2 Stand 12

CDG to LHR this morning…no screenshots taken, was too busy admiring the breathtaking sights…also got run over by a 787 at LHR today. So yea, just a typical day…
Take a walk with the CRJ 700 what a plane…
Over Germany

KDCA Washington

Hunting bad clouds out in India… out in out in out in India