Today I started the sim from Australia, and what I saw from my window was this image. The trees looks like to have a "shadow" behind it, and are very "square" like military uniform pattern. My preset is Ultra, nothing in community folder…
I remember when, after SU5, the trees simply "disapeared" when my airplane approached it, the same way clouds do.
Any tips to solve this, or it is "normal" now?
PC
RTX 3080
Ryzen 7 2700x
32Gb ram 3000
NVME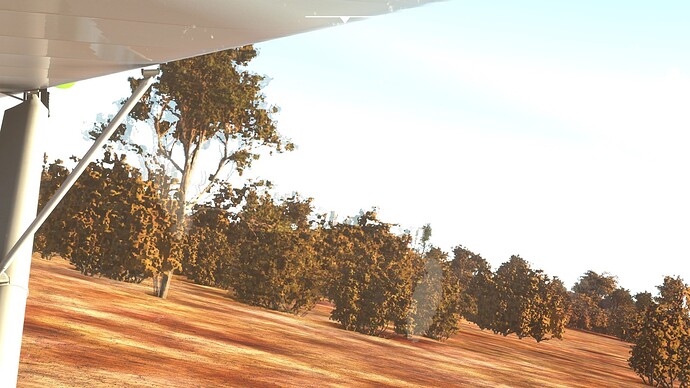 Thanks