Bombardier Global 6000 / 6500 or 7500
Hmm… so the Dash 7 is ticked off as is Concorde, so let's revise -
Avro Anson ( over 10,000 of them )
An-12
HP/BAC Jetstream ( PMDG did one for FSX, so lets hope ) - or Do228, or something like that.
Vickers Viscount
VC-10 ( surely someone's sitting on one )
Boeing 377 - would complete the set of piston airliners.
There is a 'hole' in the envelope(s) available, and nothing 'simple'. A Lancair IV would be nice, piston turbo of course…

And a Cirrus Vision would definitely fit the xbox capabilities nicely.(in the works now FlightFX)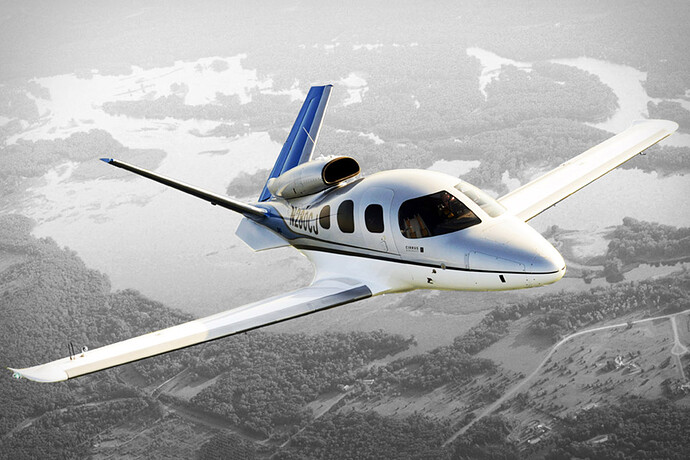 https://msfsaddons.com/2021/10/16/our-continuously-updated-list-of-aircraft-under-development-for-msfs/
I would love to see:
Boeing 707 - and all of the KC/RC-135, E-3, et al variants
Boeing 727
Grumman HU-16 Albatross
Lockheed C-130 Hercules - along with the civilian L-100
Christen Eagle (later became the Aviat Eagle)
One more vote for Ford Trimotor
And throw in a Pan Am Clipper
(Anyone guess the connection?)
Beechcraft Duchess
Cessna 162
Partenavia P.68
Piper Arrow
Piper Saratoga
Piper Warrior
Quest Kodiak
Warrior, Arrow, and Kodiak all have excellent add ons already.
Twin Otter and CRJ Series.
Given recent developments, there is a growing demand for their remake by a developer who's not hell bent on self-destruction. (see "Aerosoft vs Modders" and its infamous repercussions)
I wish aerosoft would do another amazing update to their CRJ series like how they did the 900 1000, I'm hoping they do a similar update but for the 100 and 200 series to complete the set
I'm more hoping another developer comes up with a replacement. AS is so immensely atrocious in their customer relations, it makes us wanna see that happen even just out of spite.
But really, the demand is there.
I'd gladly pay for new high-quality renditions of the CRJ and Twotter series if offered by another developer.
AS is clearly a write-off at this point. They have no respect whatsoever to customers wishes and their "people skills" are ludicrously out of line. I'm actually offended by how they handle problems.
They'll have to do it since they have shown utter contempt for the modding community.
I'm actually wondering what aerosoft is going to do after the nextgen ERJ 145 series starts getting more attention than the crj series after the nextgen ERJ release
My list
Heart ES19
Airbus a319 neo
Airbus A318 neo (I know they don't exist yet but I'd love to see someone do a fictional model of it based of the airbus neo family)
DC9 30
Tecnam p2012 traveler reg & electric configurations
Cessna 408 cargo and passenger
Fairchild Metroliner
Cessna 185 floats
Cessna 150 taildragger & floats configuration
Cape Air's new electric aircraft
Cessna 210 Centurion
Cessna Citation Mustang