With FSIMStudios finishing up YYC, I'd like to see YWG and YUL get some attention.
CYUL (Montreal Airport - Pierre Elliot Trudeau), one of Canadian most busy airport with over 20M Annual passenger, close of american boarder.
I simply cannot understand why any 3rd party have not done this airport yet. It's a very popular airport internationally.
They is a ton of super well done unpopular airport made, which is great, but it makes me confused why CYUL has absolutely no sceneries available yet. (Except that very low quality one available for free on fligtsim.to).
Big bump for BLR. Just inaugurated a stunning Terminal 2 and is expanding at breakneck speed overall with multiple direct US service options now impending.
European airports not done as payware so far:
London Stansted
Malaga
Frankfurt
St Petersburg
Belgrade
Bucharest
Vilnius
Skopje
Chisinau
Announced:
Stockholm Arlanda
Milano Malpensa
Paris CDG
Oslo
Tallinn
And a couple of Asian airports not done:
Kathmandu
Kunming
KIAH - George Bush Intercontinental Airport, Houston, TX
KPHX - Phoenix Sky Harbor International Airport
KMSP - Minneapolis–Saint Paul International Airport
KPHL - Philadelphia International Airport
NZMB - Mechanics Bay Heliport
NZPK - Auckland Heliport
I would really like to see KDED updated as it's a major skydiving / training airport near Daytona Beach. Deland is also home of the Sheriff's office hanger with the Bell 407 and it would be nice to have the PAD done with lights and high resolution.
A good version of Luton (EGGW)
KNUQ - Moffett Federal Airfield in California
Those generic buildings in place of the hangars are killing me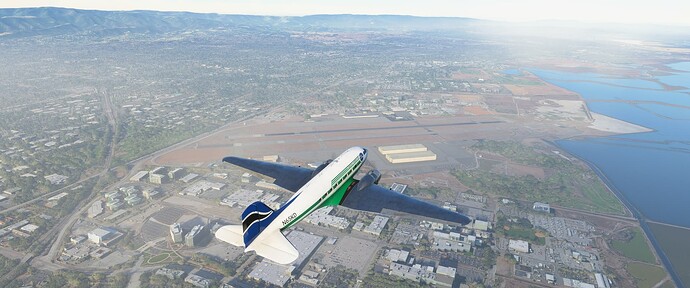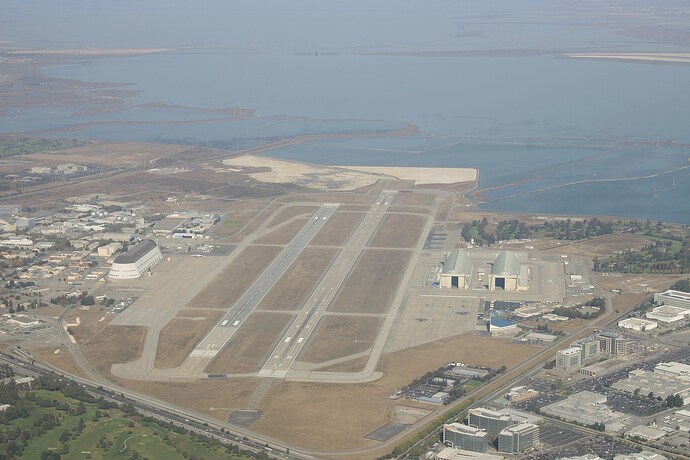 A better version of KSAN! It has fallen to pieces in the hands of LVFR… Better than nothing I suppose. But such a nice approach and challenging in bad weather.
There's a KNUQ airplane hangar add-on for free on flightsim.to
I recommend the payware for EGCC Manchester its very good ,works well on Xbox s no problems.
Nice! Found it… item description's only in French mysteriously, but c'est la vie.

Thanks for the tip, that fixes up my last major SF Bay Area scenery complaint!

I have bought and tested EHRD from RDPresets, but this version of the airport has very low performance, when i compare it to the hand crafted version that is standard in MSFS.
The hand crafted version of Asobo gave me 42 to 45 fps and the version of RDPresets 20 to 25 fps.
So that is a severe drop of performance.
I had bought it because of a few changes in the layout compared to the Asobo version, so it could work better with GSX Pro. But because of the severe drop of performance this purchase was a waste of money.
I would definitly pay for Deland KDED & Daytona KDAB which is a regular area of operation for us and the satellite imagry of Deland is way outdated!
I looked at this (it's my local airport) but, by late 2022/early 2023 standards, it now looks a bit lacking. Could do with the Aerosoft, Pyreegue, Pilot Plus, IniBuilds or Flightbeam treatment.
Would be nice to see Macco Simulations update it but I guess once the ground work's done, there's only so much a developer can add without redoing the whole project.