Do you have any add-ons in your Community folder? If yes, please remove and retest before posting.
no
Are you using Developer Mode or made changes in it?
no
Brief description of the issue:
There are holes in the London Photogrammetry mesh, I've managed to capture 1 below but there is another one close by further to the north.
Provide Screenshot(s)/video(s) of the issue encountered:
NB: the hole is in the middle of the yellow circle and when in action it shows much better. The screenshot is for illustrating the location so that you can repro on your systems.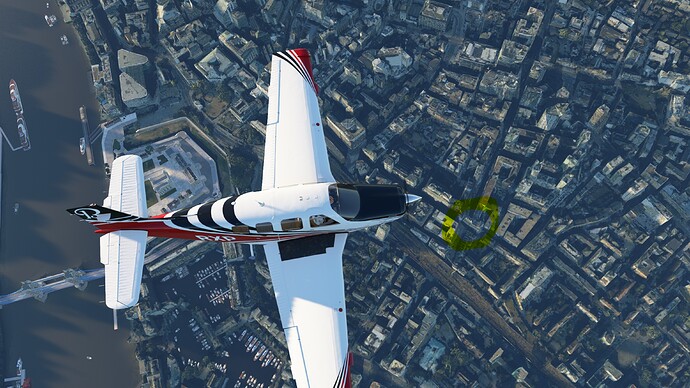 Detail steps to reproduce the issue encountered:
See inside the yellow circle, the surrounding pixels are replicating in the opposite direction of the camera movement.
PC specs for those who want to assist (if not entered in your profile)
n/a
Did you submit this to Zendesk? If so, what is your ticket #?
no