I just flew the same tour and noticed the same floating Half Dome, came here, then checked for updates.
Go to the Content Manager, check available updates (USA POIs) and update it, then you get the correct the height, see my screenshots.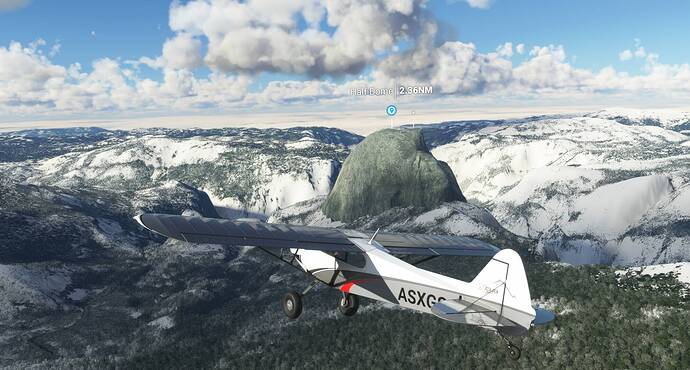 Yes, you have to install the Updates from the content manager too. And I always delete the Cache before the first flight After an update.
I noticed last night that Ayer's Rock (Uluru) in Australia is also floating from certain angles.
I think these are fixed in SU6. What I'm wondering is what exactly they did in SU5 that caused all these landmark objects to float?
same issues here
Now Half-Dome is too skinny. As a former Yosemite NP Ranger I promise you that Half-Dome didn't lose that much weight. Can anyone else confirm that Half-Dome is messed up again?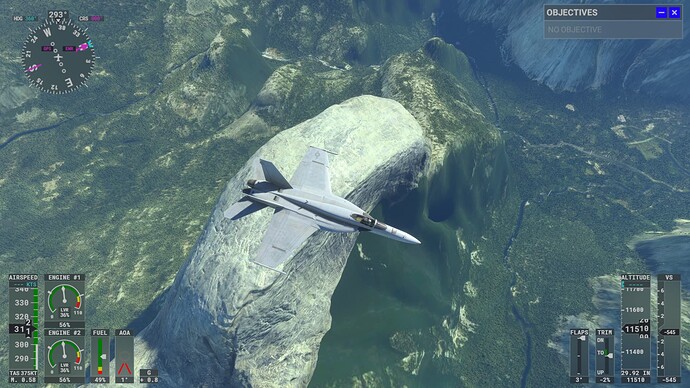 Jepp, he is shrinking.
And I also think the rest of the park need some care
Need to look with the Mod from VFRSimmer on Flightsim.to
Hi all,
Two questions:
Who's still experiencing this at Half Dome?
If you're experiencing this at Half Dome, are you also experiencing this bug, too?
I see what looks like a slight seam from the detailed terrain not matching the high-LOD model? But no floating anymore. (But I do have the Haystack Rock floating bug, or did last I looked the other day.)
Honestly it seems shaped ok? Half Dome in Yosemite Valley | Discover Yosemite National Park
For me, Half Dome is fine, but I have the problem at Haystack Rock.
Interesting. I had a thought that anyone seeing one might also be seeing the other, but so far, that doesn't seem to be the case. Hoping some other people might be able to give feedback, too. Half Dome never did this for me before, so I can't check this for myself.