we try to get each big airline done each year (some 2 years when getting data is hard).
I understand … i was just explaining why i liked online traffic more the offline.
Even if you update timetables 12 times a year … that would not cover cancelations … delays … re routing … pandemics
So thats why i was happy with answer 2 above … that explained online traffic would be covered by models also right ?
correct. All SImObjects can be used for online and offline traffic.
For those not following our Discord-Server:
The first test have been done and installation via OCI and injection via TC seems to be stable for now. But the first "stress"-Test of MSFS has shown some critical issues within the Sim that can/will have a negative influence on the AI Traffic.
I noted these points so I can dicuss them with ASOBO/MS later on, since they have impact on online and offline AI and require some major changes incl. 3rd party airports.
For developers creating updates for airports:
Make sure you are using realworld valiues for the size of parking spots. An A380-800 CAN NOT park at a gate smaller then 40m (since its wingspan is 80m) - This is a problem at the default (and premium) Dubai Airport for example. Also make sure you DO NOT have any overlapping parking spots!!
Thanks for the update @Kaiii3 and sound advice to scenery developers who I imagaine in MSFS2020 might not have paid the same level of attention to parking locations and sizes as in pother sims given realistic AI at the moment is … limited.
That said, it doesn't sound like this is a show stopper for AIM itself. And I wouldn't imagaine any issues with smaller models?
well, it is not a dicrect issue with AIM, but the overall experiance in the Sim gets a massiv hit with these problems and I bet many users will come to us for support since they do not see specific aircraft and think iti is an AIM bug.
We will monitor this issues within the Sim and I am not getting tired to report them to Jörg and Asobo, since their live traffic has the same issues xD
Yeah, but it might also be a case of the chicken and the egg… while the existing AI remains there isn't really any push from the community to change or update airport parking positions. If people saw the issues with inadequate parking positions manifest themselves when they introduce your AI that might create a push onto the developers to actually address the issue.
Might be a case of nothing really being done until a need for it to be done is created…
Is it possible to join your discord server, in order to follow the dev.process and stay up to date with your great work? Thx
Found it
we will see, I guess it is all depending how the talks with Jörg/MS/ASOBO will go in the next weeks/months
Even worse: using your personal aircraft as parked traffic and there are two CriCri ar every airport
Is there a chance to get an invitation for the Discord server?
check first post in this topic
Super, thanks!
Any release date provided?
AIG aim to release in Q4 2021
Some images in time for the weekend. All models are upgraded models to the new glTF foramt incl. extra textures and features.
Airbus A350-900 NWL Air France enroute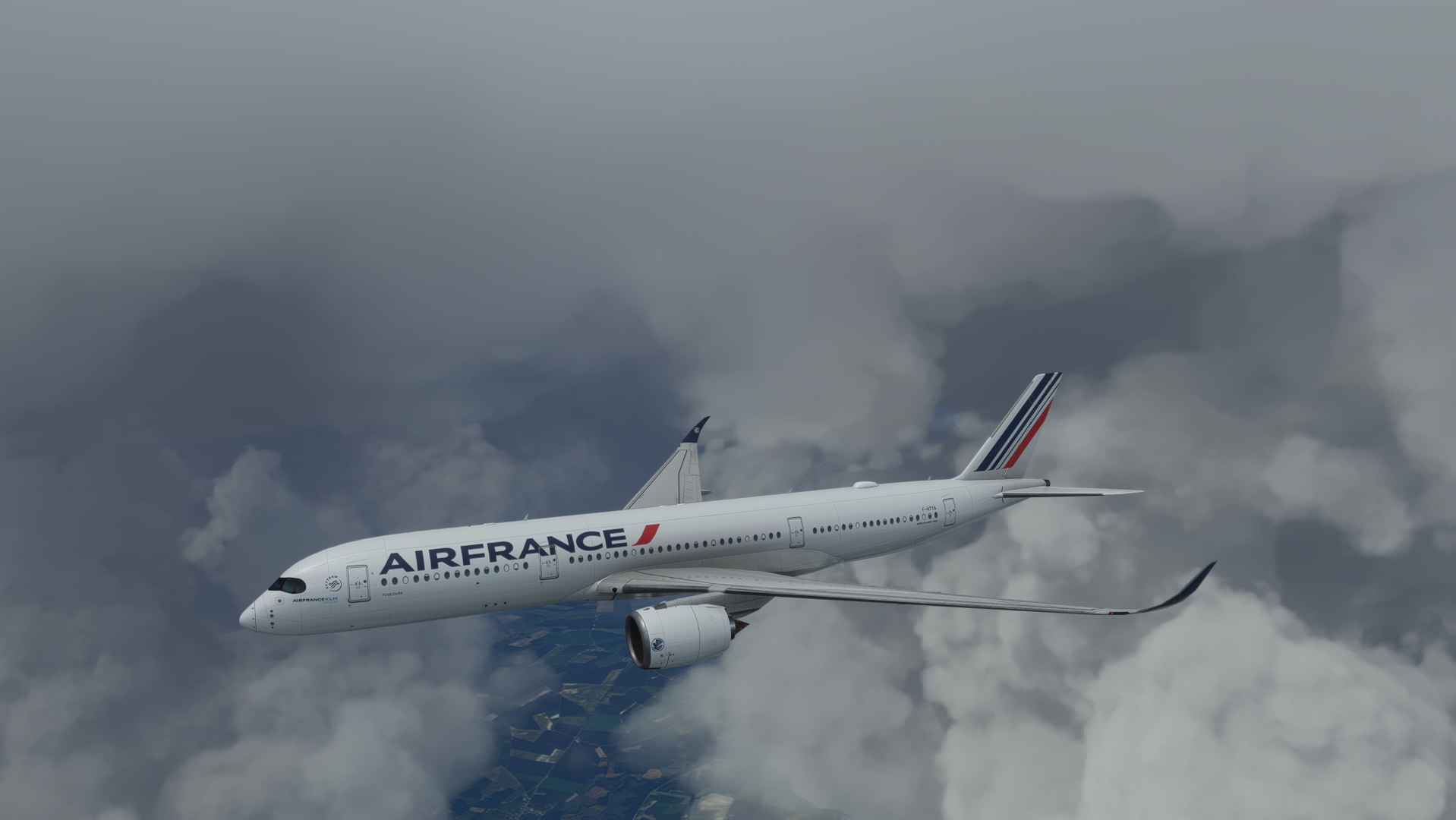 UTT 350 (upgraded and converted by AIG) Repaint by FC75
Boeing 777-300ER Emirates taking off at Brussels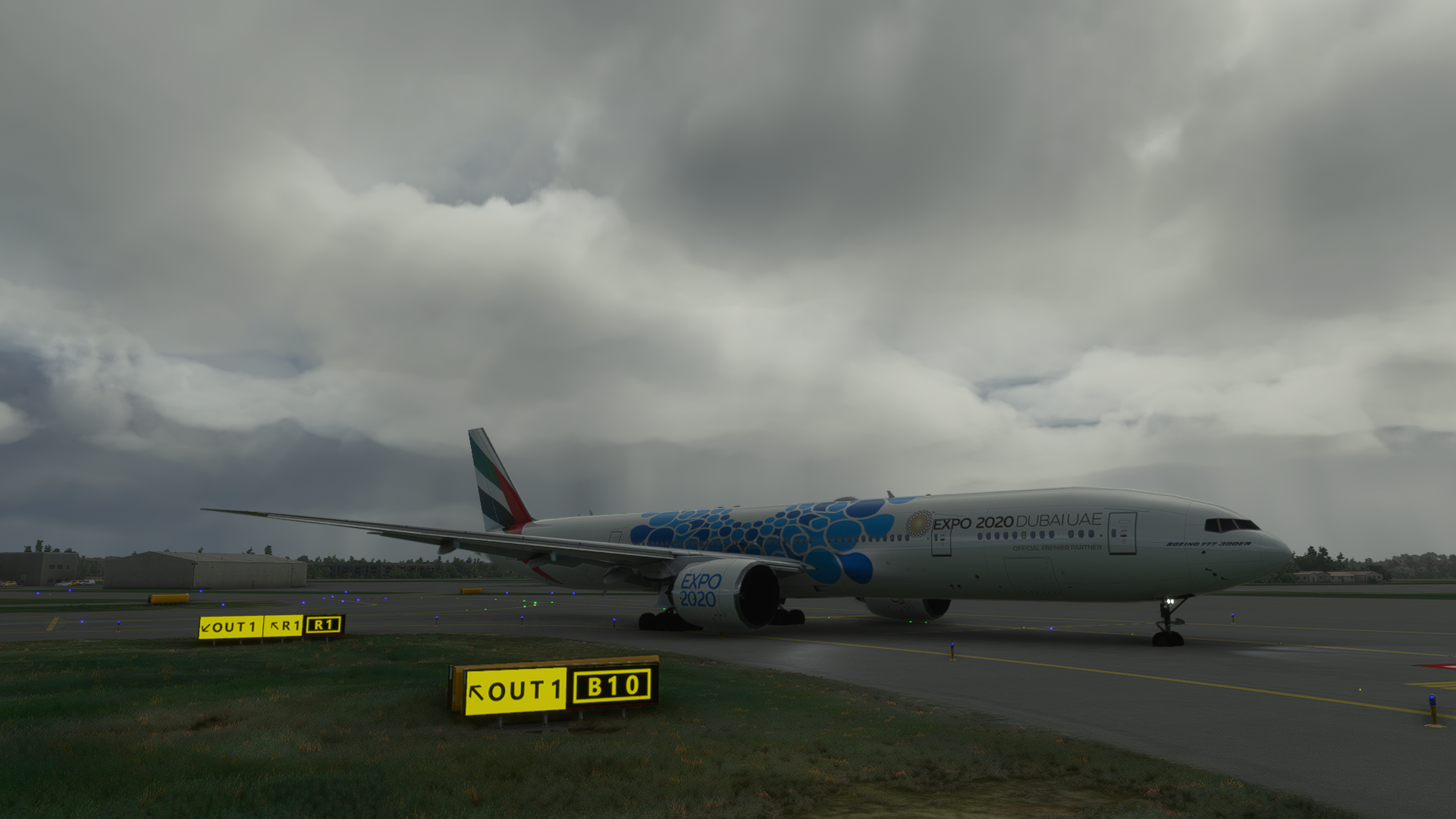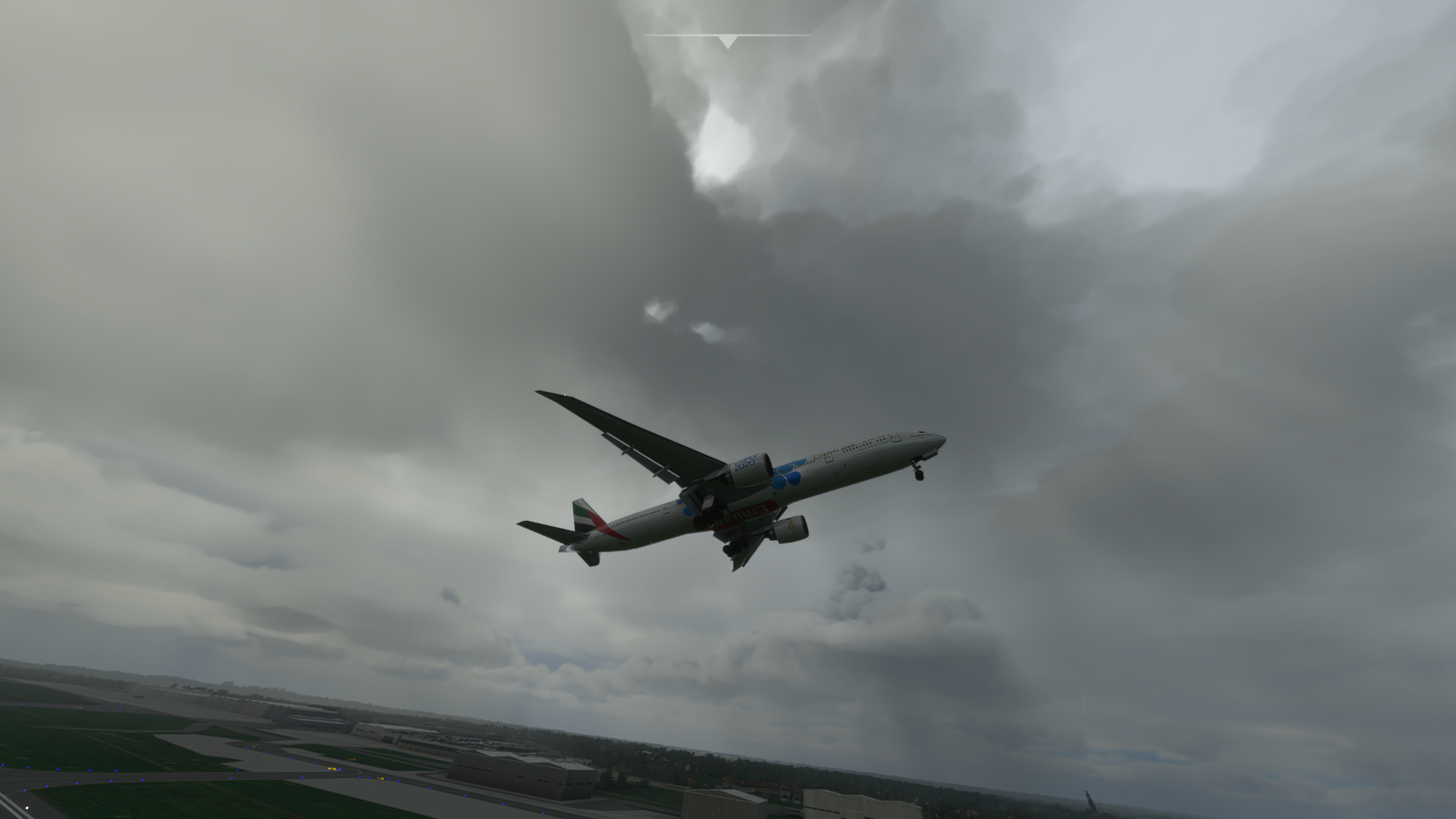 TFS 777 (upgraded and converted by AIG) Repaint by JB
I had the plan to take an image while the 777 was lineing up on the runway, but it was way of the taxiline (right gear almost on the grass)
And as an extra a image I took for an upcomming bug report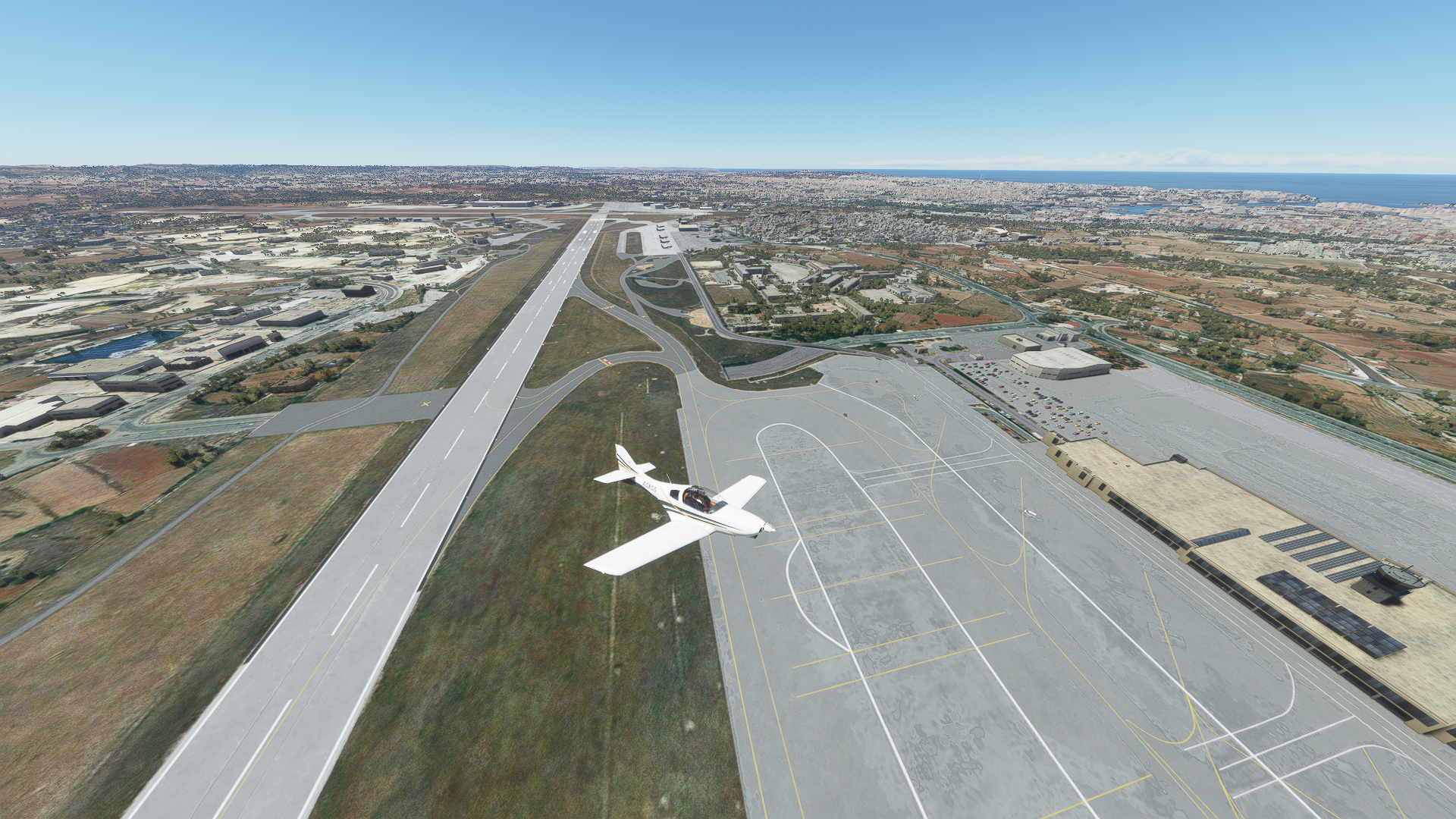 AI parking a the remote spots (background) and not on the gate (foreground), I had not time to check yet why - but I am 99% sure because of faulty parking spots (as in all cases so far)
@Kaiii3 I am amazed with AIG team work so far.
Can't wait to populate my sim.
Thanks for your support and contribution to the FS community.
Bests to y'all and stay safe.
Well the AIG mod include GA as well? Or it is designed to just be scheduled airliners? Thanks
GA (jets) will be availalbe, for Props the models and flightplans are mostly missing…