Thank you using the Bug section, using templates provided will greatly help the team reproducing the issue and ease the process of fixing it.
Are you using Developer Mode or made changes in it?
No
Brief description of the issue:
Consistent CTD Flying low over mountains between PHNG and PHNL particularly at (or near) Pali Hwy peak (Nu'uanu Pali Lookout). I suspect a terrain issue, in real life there are a couple of road tunnels in the area that may be having issues rendering correctly in game. From what I "can" see, before crashing, the highway looks pretty mangled. Issue is repeatable for me, same CTD, in same area 4 times. First 3 flights were made in the H135, last attempt was made in the Bell 47G.
Provide Screenshot(s)/video(s) of the issue encountered: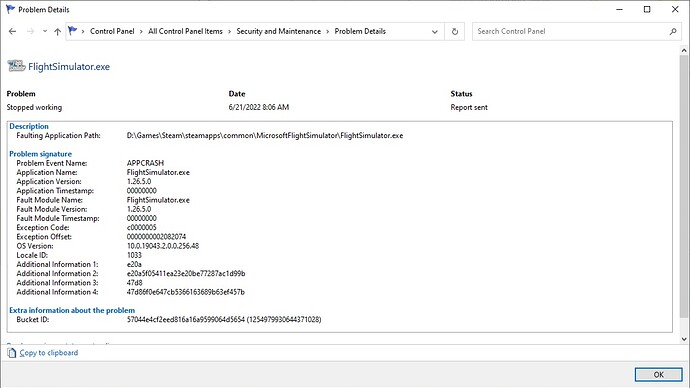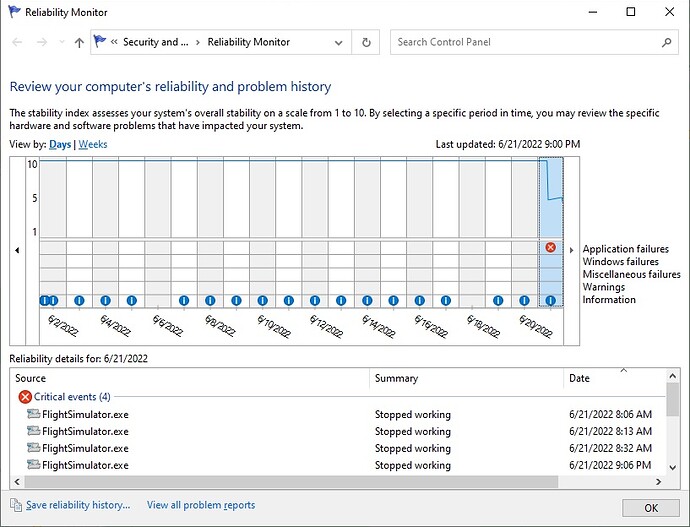 Detailed steps to reproduce the issue encountered:
Flying low over peek.
PC specs and/or peripheral set up if relevant:
10700K CPU, 32GB ram, Radeon 6900XT GPU.
Build Version # when you first started experiencing this issue:
Listed in pictures.
---
For anyone who wants to contribute on this issue, Click on the button below to use this template:
Do you have the same issue if you follow the OP's steps to reproduce it?
Provide extra information to complete the original description of the issue:
If relevant, provide additional screenshots/video: