Hi there,
after having bought a new pc system I get those error messages, that ctd the flight simulator: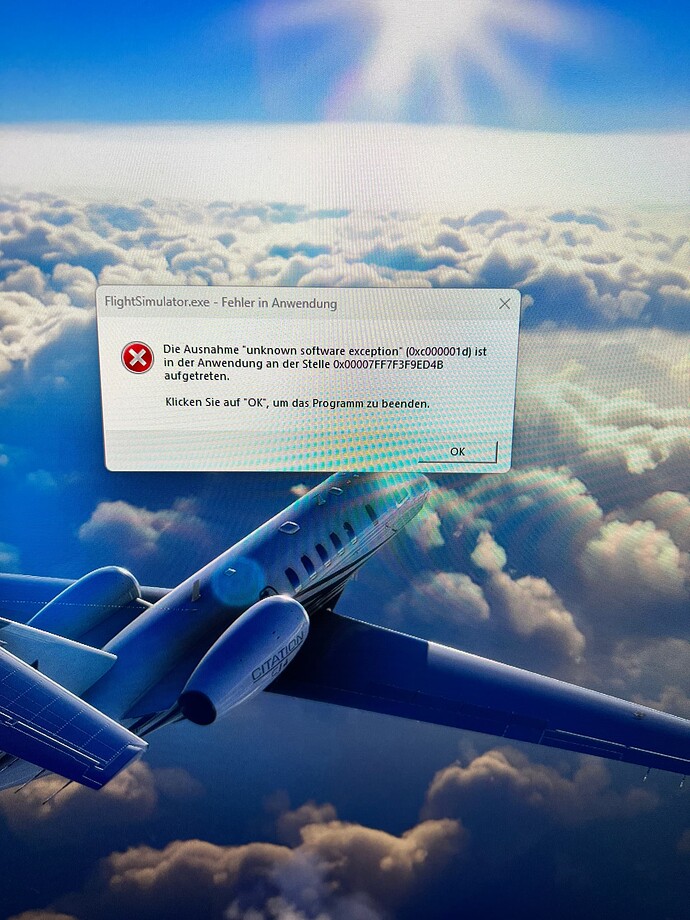 The exception "unknown software exception* (Oxc000001 d) occurred in the application at location 0x00007FF7F3F9ED4B.
Click 'OK' to exit the program.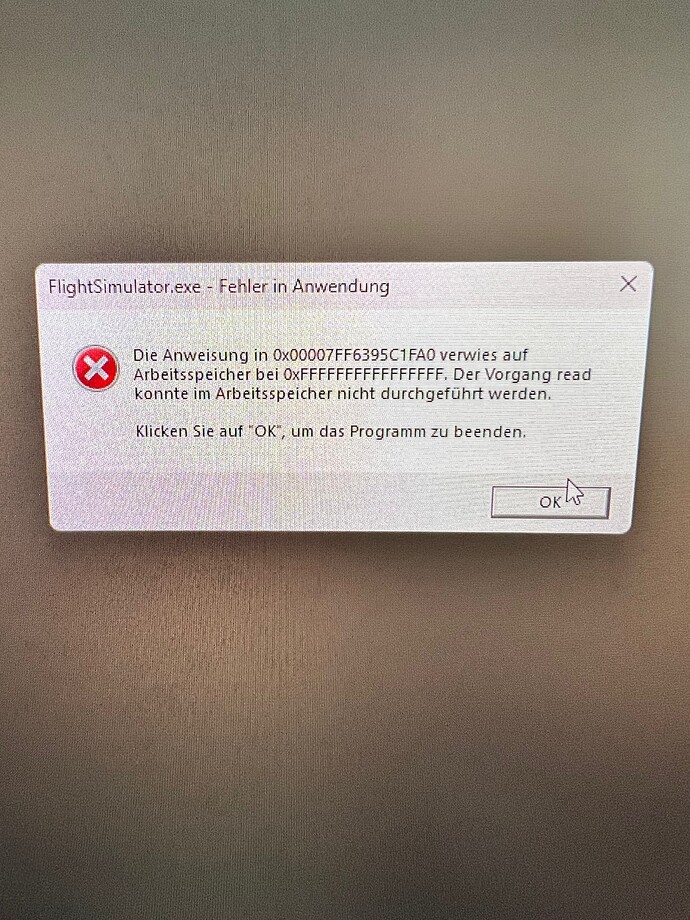 The instruction at 0x00007FF6395C1FAO referenced to memory at oxFFFFFFFFFFFFFFFF, The operation read could not be performed in memory.
Click OK* to exit the program.
Does anybody know what could be the reason? I already tested my RAM and did some benchmarks with cinebench R23 and 3D Mark and there were nu issues at all. Actually I even get scores that are a bit over average so my system seems to be ok.
My system specs:
Processor
13900k
Motherboard
ASUS ROG STRIX Z790 gaming e wifi
Cooling
Fractal Celsius+ S36 Prisma
Memory
32GB GSKILL Trident Z5RK 6000MHZ
Video Card(s)
MSI RTX 4090 SuprimX
Display(s)
LG Electronics 34GN850-B
Case
Fractal Meshify
Power Supply
Seasonic 1000w
OS
Running Win11 22h2 latest built.