In doing it the way you're doing (bicubic or similar) you're further distributing and enhancing the sampling errors due to FS2020 rendering a larger point sprite into a smaller size.
@Grinde81 is showing you the correct way to resizing the images, using nearest neighbor so that you can really enlarge the drawn pixels alone.
---
Here is the screenshot I've taken from the paint program with the guides put as close as possible and lights aligned as close as possible for comparison, and it shows the same: size didn't change:
Now compare the light bulb above with the comparison with update 3 and 7 at RJTT:
Update 3 was still showing the halo not far away (this is a crop from the lower right of the original image) while update 7 is white-clipping.
---
Here is what is happening in the screenshot above which looks like the left light is smaller but in fact it is not:
---
See the same image when I enforce white clipping in changing the level input: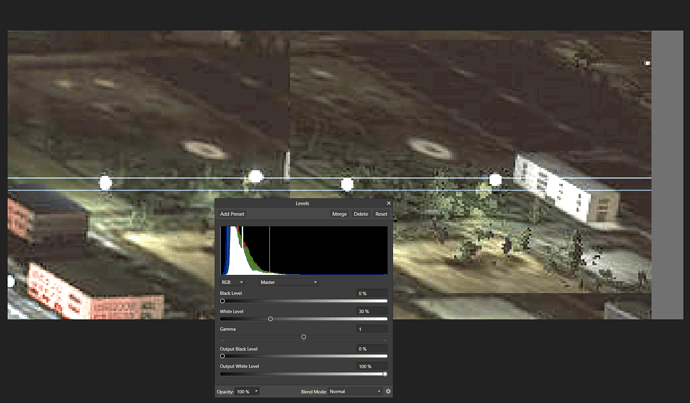 Lights are the same size