It sounds like you would want to use either Google or Bing maps to take screenshots, and not use this as a flight simulator in that case.
The Bing Maps app that comes with Windows 10 allows you go to street level, but you will see that the imagery there is on par with what is in the sim. Here is that stadium, for example: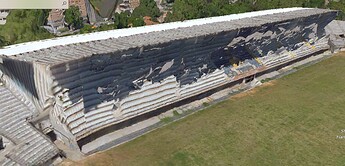 Once you understand how PG works, you will appreciate why structures with complex shapes don't work very well.
For example, here are your average PG trees:
And here a large building. Notice how its more simple, geometric shape is better defined.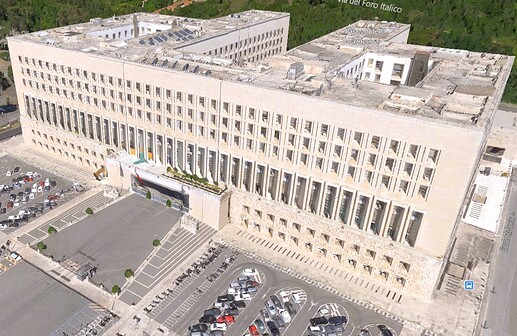 But if you zoom right in to its roof, all the little complex structures looked melted for the reasons I already mentioned.
Small+complex structure=poor PG
This also applies to any structure that can be seen through, like girder bridges, powerline transmission towers, and ferris wheels. Or indeed fire escapes: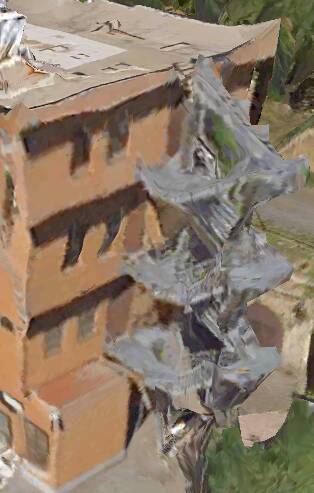 What I hope you take from this is these objects look fantastic when flying over them at 1000ft, but not so much when you are near to them on the ground. And if you want to do that, you don't really need a flight simulator.