Shortly after MSFS launch last August, I purchased KSBA from Orbx, then KTIW from Lvfr (I think), and KPDX from FlightBeam Studios. All three are missing this most useful feature present in nearly all default airports.
Here's what the default airports will show if the airport in question has ILS: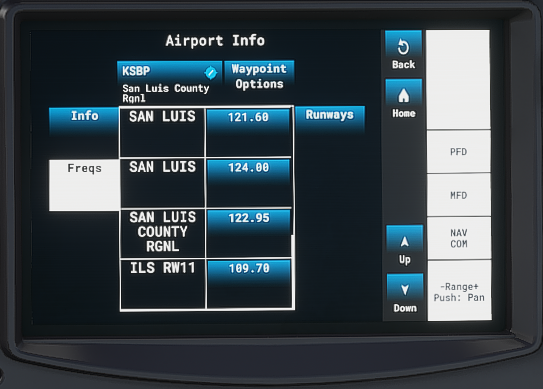 What is really great about these working correctly is that you then can simply select and activate the correct ILS in-sim, w/o the need to find the ILS Freq outside of the sim, and manually enter them. I vowed to never buy another 3rd party airport that omits this. From working w/ developer Roman Designs & learning from FSDreamTeam, those two devs understand the workaround to get this feature in their own airports. CYVR from FSDT, and CYOW from Roman Design both include this nice feature.
Here's from KSBA from Orbx–there are no ILS freq fields showing: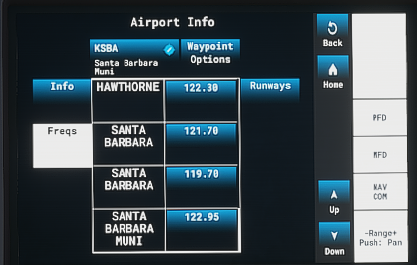 My sense is the problem is in the SDK they use that sets developers up to mess this up. PLEASE discover and address this–I'm not the only person who will avoid purchasing 3rd party airports without this feature retained. Thanks keep up the good work!