Hi there, I'm curious what a GTN and GNS is? Any help is greatly appreciated. TIA.
These are GPS/MFD units. The best known one are made by the talented @ScorpionFilm422
His GNS530 is an improvement for the in-sim GNS530
His GTN750 is a replacement/drop in for different planes. The real counterpart unit is a touchscreen
Garmin GNS series - Older, now discontinued, but extremely common in GA aircraft

Garmin GTN series - Newer, with touchscreen control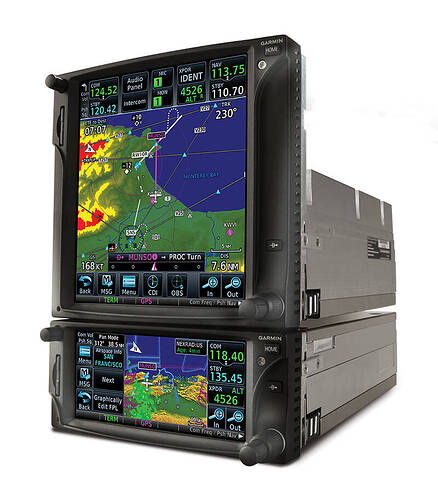 These are two different types of Garmin devices, both integrating navigation, coms and more.
The GNS is the oldest of the two. The GTN is the newest and provides an intuitive touch screen interface.
The most authentic simulations of these two devices are available in every simulator versions, and fully integrated in every aircraft panels, from FS9 to P3D5 and from XP9 to XP11 since 2002 (later for the GTN), except on FS2020. Both are actually using the real Garmin code under agreement and you'll find a lot more info here: Reality XP GNS and Reality XP GTN
As for FS2020, this is a good question. I don't believe I have a solve for your question, but related to it, here is a topic about this you might want to check out to see if you agree with:
Open up communications with Reality-XP - Self-Service / Wishlist - Microsoft Flight Simulator Forums
This topic was automatically closed 30 days after the last reply. New replies are no longer allowed.