Doing the LFBD - KSEA flight achievement in the 787. All graphics and systems worked and looked fine on take off, climb, and well into cruise. Now though, it seems to have randomly switched the cockpit models to low res/poly versions, and even the pilot and co-pilot models are now visible in cockpit view.
It's blanked out the Autopilot panel, as well as other interactable panels too, so I can no longer use them.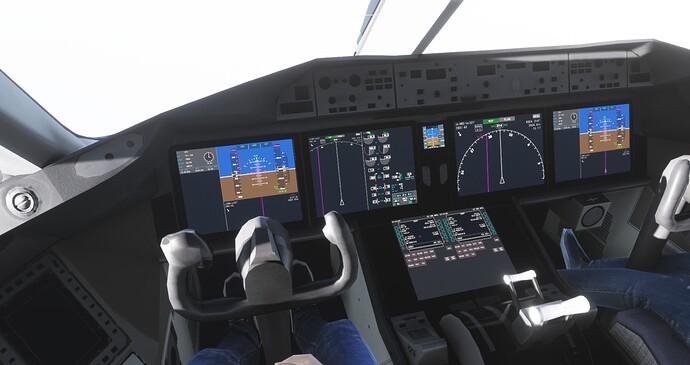 I'm hoping that it's similar to an FSX thing where the 2d cockpit vanished over vast expanses at altitude, as I'm at 39,000 over Greenland in the images, but It's as if the cockpit is rendering the external version of the cockpit, rather than the internal verion, if that makes sense?
Update: Have just reached the western shore of Greenland, still at 39,000, and the graphics and instruments have restored themselves back to normal. I've no idea what caused it, but I assume it's some kind of resource saving measure built in to the game?