A charter for the United Nations
I had received a short term notice about a charter for the United Nations in New Zealand.
An UN representative and 350 kg of cargo had to be flown from Lake Tekapo on the same afternoon to Franz Josef Aerodrome.

The UN could offer their regional Cessna 208 Grand Caravan for the job.
Start from Lake Tekapo und directly climbing with Autopilot over the Mountain Massive around Mount Cook, through the clouds to 14.400 foot.
Finally, time for some pictures :

Dr. Rajid Shrivanatam, international represantative for the UN. Er holds a pilot license and was doing the radio work.

Down we go again

I filmed the approach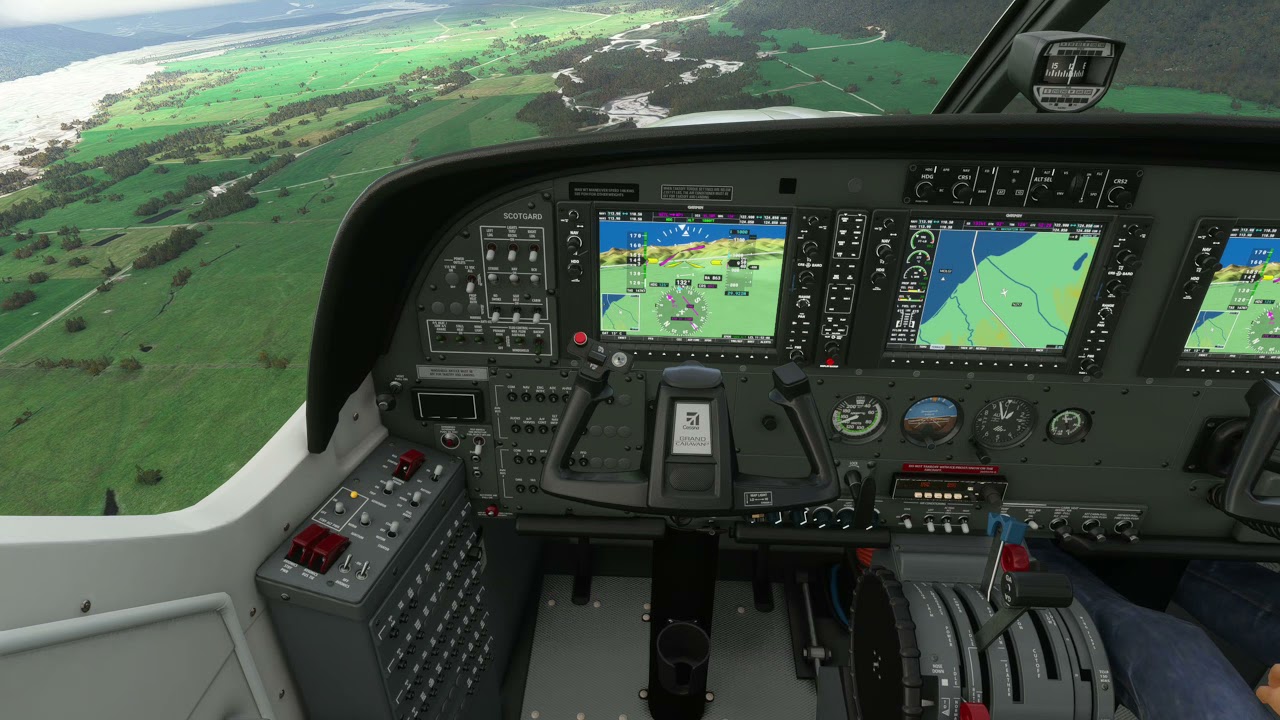 A nice little Airport