Thank you for using the Bug section, using templates provided will greatly help the team reproducing the issue and ease the process of fixing it.
2 tags are required: One for platform, and one for aircraft.
Are you using Developer Mode or made changes in it?
No, developer mode is disabled.
Have you disabled/removed all your mods and addons? If the issue still occurs with no mods and add-ons, please continue to report your issue. If not, please move this post to the Community Support section.
N/A
Which aircraft are you reporting an issue about? (Please also add the proper tag for it)
Asobo Boeing 787-10
Brief description of the issue:
When trying to view my FMC planned route on the Captain's side ND, I am presented with a blank map. However if I set the Lower MFD to show the ND there instead, the route is displayed as expected. This is the first time this issue has occurred, but it is a strange one. I have tried cycling the pages through, but nothing seems to fix it.
Provide Screenshot(s)/video(s) of the issue encountered: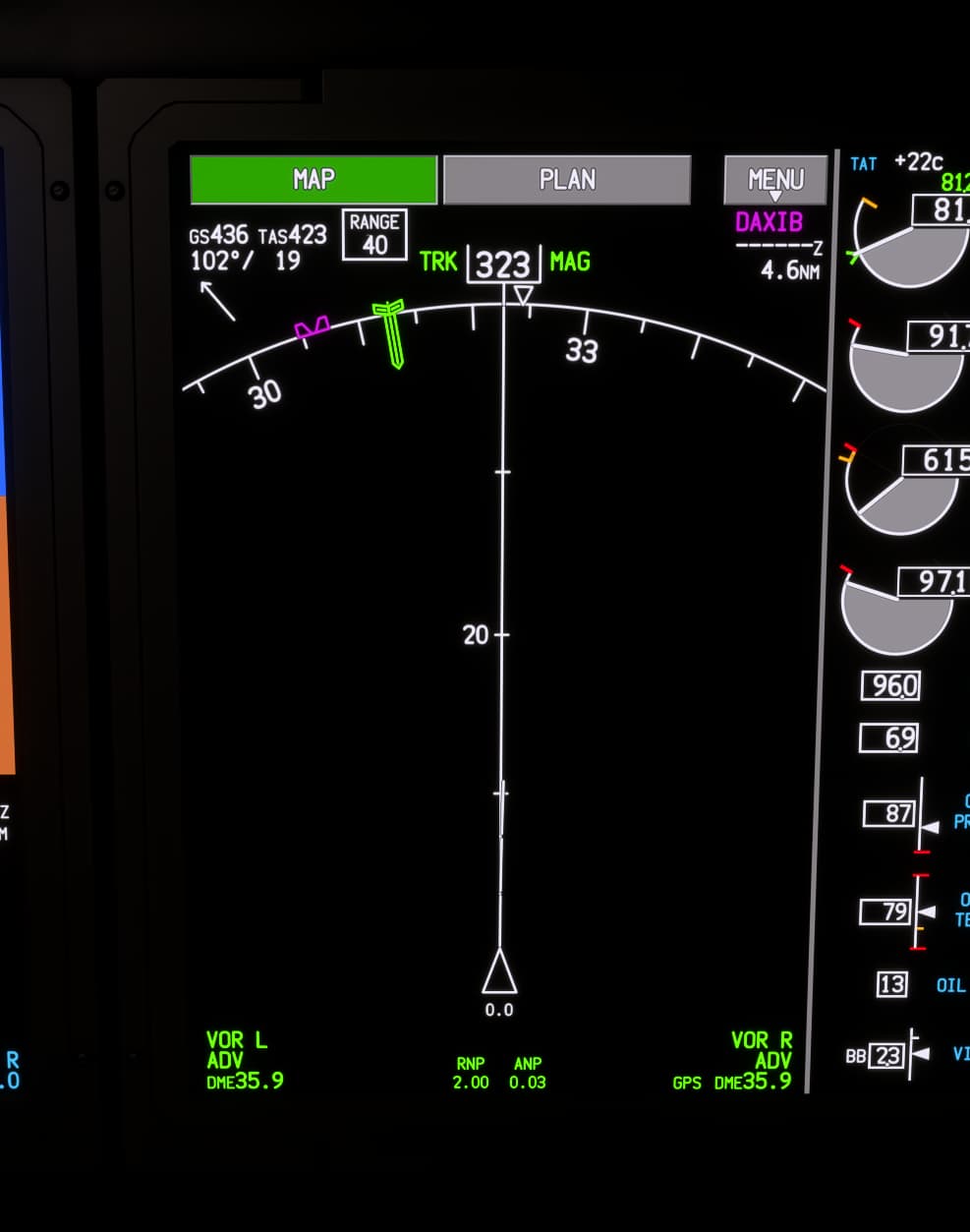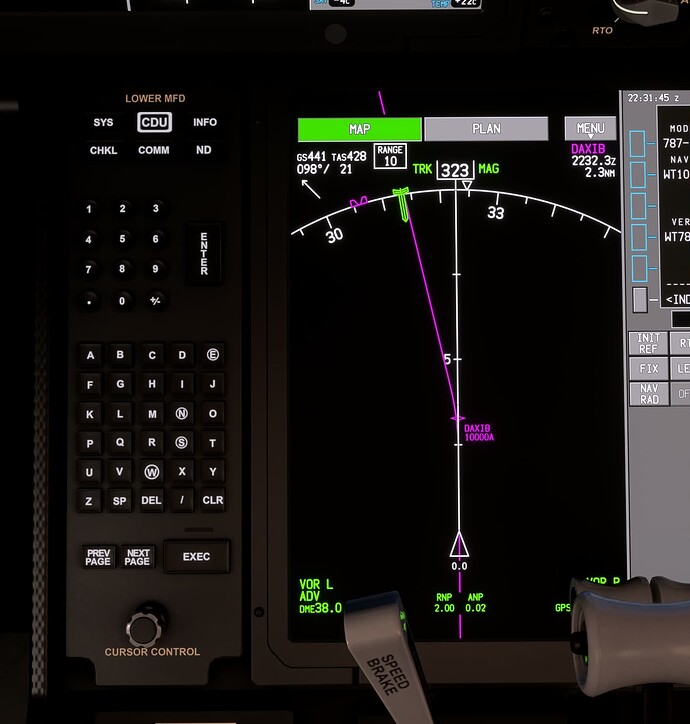 Detailed steps to reproduce the issue encountered:
Insert planned route into FMS, then try to view route and planned waypoints on Captain/FO's ND.
PC specs and/or peripheral set up if relevant:
N/A
Build Version # when you first started experiencing this issue:
Latest
---
For anyone who wants to contribute on this issue, Click on the button below to use this template:
Do you have the same issue if you follow the OP's steps to reproduce it?
Provide extra information to complete the original description of the issue:
If relevant, provide additional screenshots/video: