Please tag your post with #pc and/or #xbox.
PC
Are you on Steam or Microsoft Store version?
Store
Do you have any add-ons in your Community folder? If yes, please remove and retest before posting.
No.
Are you using Developer Mode or made changes in it?
No.
Brief description of the issue:
Broken Jetway and strange behavior…like a worm
Provide Screenshot(s)/video(s) of the issue encountered: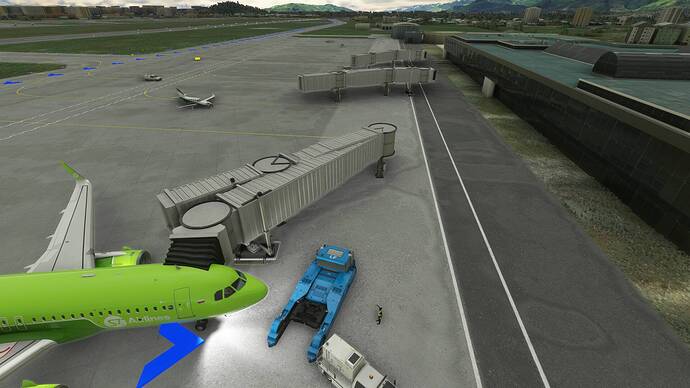 Detail steps to reproduce the issue encountered:
Landed and taxi to the gate the blue ribbon led to.Request jetway…and like the picture.Never happened befor i come to this airport(RCYU)!
PC specs for those who want to assist (if not entered in your profile)
i710700,32G RAM, GTX2080s ,WIN10 LATEST VERSION. UPDATED EVERYTHING.
Build Version # when you first started experiencing this issue:
After the su6.
Are you on the Steam or Microsoft Store version?
Store.
Did you submit this to Zendesk? If so, what is your ticket #?
Not yet.