When FS2020 was released I started to jot down what I wanted to see, do, achieve etc. and one was to recreate Amy Johnson's flight, and in doing so maybe learn a bit about how to navigate (I've been flying sims since the Spectrum 48k but never really learnt anything more than how to wiggle me joystick, fnarr).
Starting with the basic description of her 20 day endeavour, which included some of her diary detailing the odd problem encountered, I've used LittleNavMap to plan this route so far (see below), but apart from the wiggly bit along the Euphrates I feel it's still in need of a bit of refinement. Not all airfields exist(Croydon for starters*), and not every stop was in fact an airfield, and many have had name changes over the years, but I think I've got 80% of it (though the other 20% will no doubt take more time)
I'd be interested in any feedback (especially if it turns out someone has done any of the hard work already!); also, I'd like to keep it 'steam-driven' so any thoughts on a plane from the standard edition of FS2020, or freebie 3rd party that might have similar characteristics? It needn't be a biplane (and the Pitts is fun but too twitchy for long flights and has poor visibility) - I'm favouring a Cub, or one of the interesting variants, or a 152.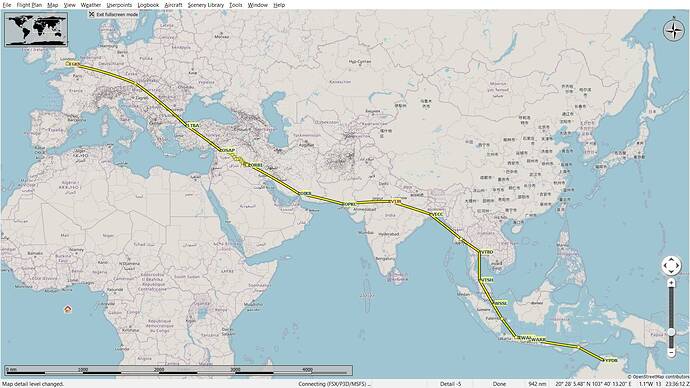 (*Croydon is the second point on the route, but I had to add a real airfield to get the elevation data in LittleNavMap)