Are there any 747 liveres in the marketplace for xbox?
There are quite a few-look at 4Simmers, Bredok3D, Perfect Flight, and Dreamscenery products for 747 liveries.
This is what I see on the PC side, but for the Xbox side, you may have to login and check for yourself.

Please note that these sale prices expire in two days.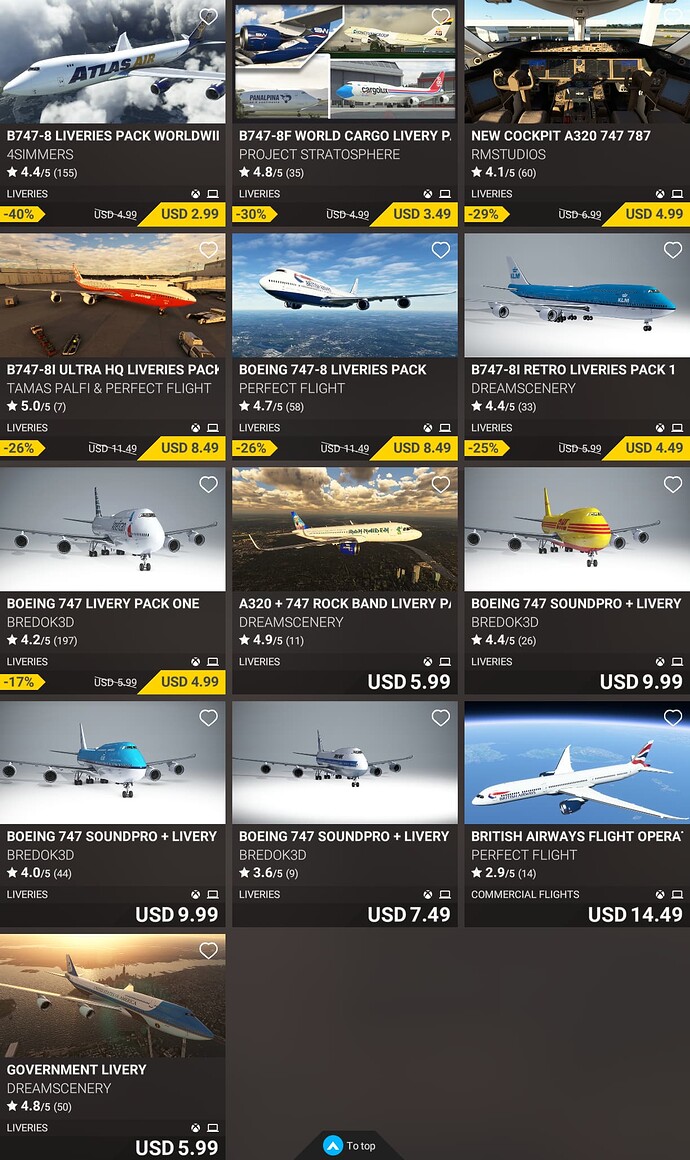 All of those you listed are on xbox as well.
I'll cheack them today when I play.