In case anyone here is unaware of this fantastic competition sailplane, here's a link to an article about it.
AS 33 Me: the first electric sailplane for MSFS
I have been flying this glider now for about three weeks and absolutely love it, especially in VR (I flew gliders in real life). Although FS does not currently have usable thermals, it is possible to create them using 3rd party software. However it's easier atm to simply dial in some wind and use ridge soaring to get lift. I have managed to maintain altitude with as little as 4kts of breeze off a decent hillside. Not surprising, as the AS 33 has a glide ratio approaching 60 to 1.
Being electric though, you don't need a tow plane or winch to get airborne or climb back up if you misjudge a traverse to another area of lift.
Check it out at flightsim.to, it's free and was programmed by glider pilots who know their stuff.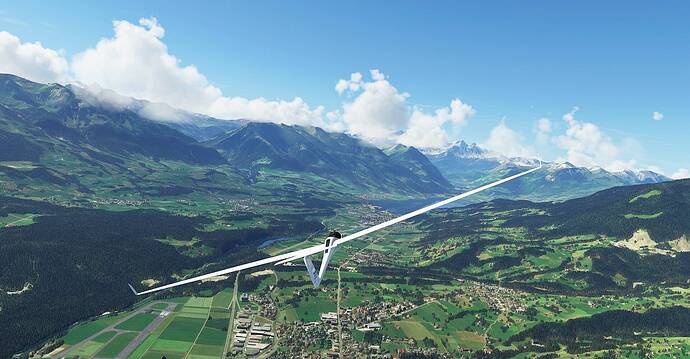 Me, flying near Pilatus in Switzerland.