Come with us as we fly over the recently enhanced areas of the Belgium, as we fly from Maastricht in the South of the Netherlands to Ostend in the West coast of Belgium via many airports including a full stop at Brussels National airport. We will fly over most of the points of interest in the country added for the scenery.
IMPORTANT: In view of the multiplayer performance issues, it is important that we fly specific models and liveries. For this trip, in view if the distance and airports, you can choose from the following planes, provided you use default liveries.
B36 (Bonanza)
B58 (Baron)
DA62 (Diamond Twin)
C208 (Caravan)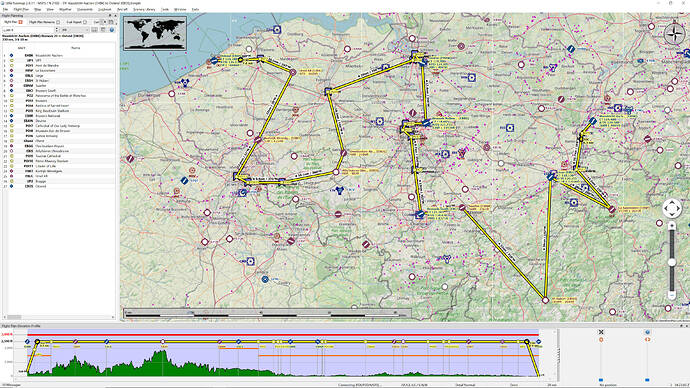 Details to follow. Hope you can join us.
Regards, Paul