Please tag your post with #pc and/or #xbox.
#pc
Are you on Steam or Microsoft Store version?
Microsoft Store
Do you have any add-ons in your Community folder? If yes, please remove and retest before posting.
No
Are you using Developer Mode or made changes in it?
No
Brief description of the issue:
Even after World Update 6 bad scenery quality is provided for the region around Plauen/Vogtland in Saxony/Germany. The scenery looks generic compared to the nearby city Hof for example. Reason might be the bad Bing Data. I would have expected to be that adressed with the World Update for Germany. Scenery was never the best in that area bad decreased with the recent Update.
Provide Screenshot(s)/video(s) of the issue encountered:
Scenery looks quite generic on the left, okay on the right side.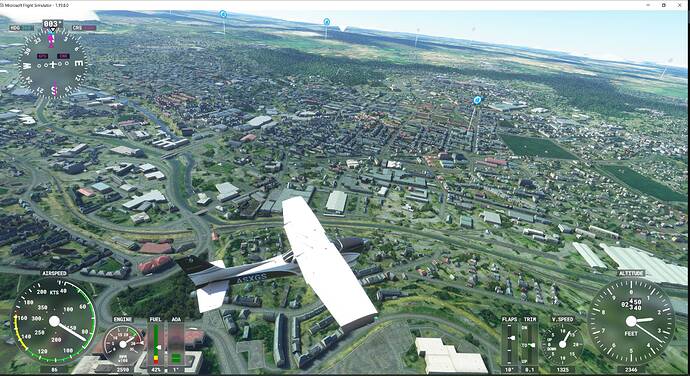 Issue might be due to bad data quality of Bing Maps in that area.

Detail steps to reproduce the issue encountered:
Fly 15 miles heading east starting at EDQM Hof/Plauen. After the big seas (Talsperre Pirk) the scenery will decrease.
PC specs for those who want to assist (if not entered in your profile)
Intel i7 10700K, 32 GB RAM, NVIDIA 3700
Build Version # when you first started experiencing this issue:
1.19.8.0
Did you submit this to Zendesk? If so, what is your ticket #?
No