Pretty sure that's the issue. They have forced HDR optimizations on all screens regardless if they are HDR or not.
Can you check with scattered clouds? This looks oil painting because of the type of clouds. It looks normal for that clouds. To be sure, fiddle with cloud tweaks while flying and set scattered clouds or few clouds and go increase scatter level. It should look amazing. At least it is for me.
The clouds beneath me look great but what in the world is that blurry nondescript blob supposed to be above me?

I have an HDR monitor and it looks pixilated and the brightness is way overdone.
I must say that I now believe that this cloud issue is not a specific issue that has anything to do with clouds… but more likely with the all-around washed out look without contrast and different color grading we've got with the SU5.
I recently had a scene where there should normally be light shafts coming through the clouds and hitting the ground in areas. These seem to be missing right now. Overall, things looked weird, so there seems to be a problem with lighting in general.
Concerning the extremely washed out look, I saw screenshots of people who had a seeming haze everywhere, even whitish cockpit textures, which doesn't happen for me. So in parts, the problem seems to be setup dependent, too.
I think there are several issues at work which first have to be sorted out individually and I agree that at the end of it, the clouds themselves might not be the core issue.
at the moment the game is a broken pill of rubbish at the moment and is broken beond words can say
I'm ■■■■■■ off as well… but I'm still willing to give the sim a chance. To be honest, I wouldn't mind some minor graphics degradations if Jorg's words were true about the weather system overhaul - because right now I feel that's what's missing… hard IFR conditions, humidity, functioning wind gusts, windshear, downdrafts etc.
I think so too. I would even go a step further and say that the missing or faulty lighting may also have to do something with it.
Yeah the color grade they injected in is I think the main culprit, However even with the color gradng turned off in the UserCfg there is the horrible color banding on clouds and really everything. Its like they now have a hidden color grade that cannot be turned off.
Great news. The upcoming hotfix and Sim Update 6 will be addressing many of these graphical issues, including cloud fixes. Im a big fan of the cloud brightness slider idea.
Same even after today's hot fix
Yeah I think the clouds look worse than ever after the latest hotfix. They look like dirty sheeps wool…
It's not like they look that much worse than they did BEFORE SU5, but…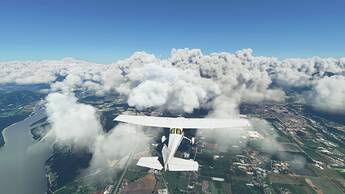 I think these are a downgrade from SU5
Mine look horrific. Also lighting is all wrong. This is on ultra clouds.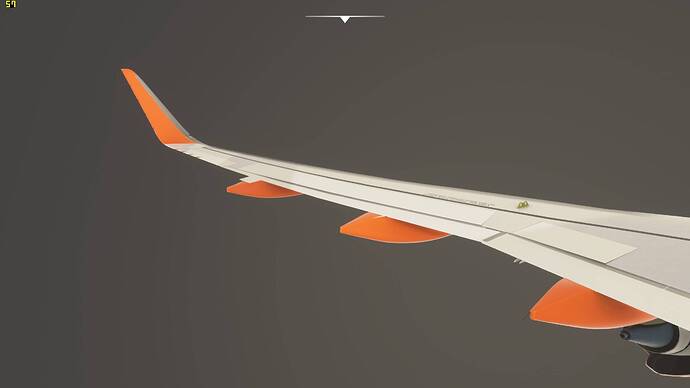 Flying through thick cloud and the wing is lit by the sun above.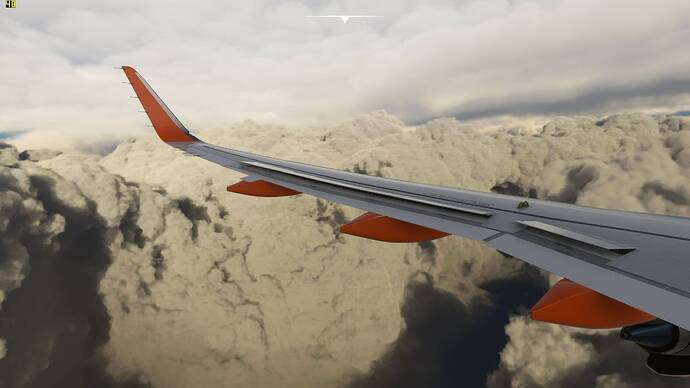 Looks like dirty snow.
Looks like they disabled everything they did to the clouds in SU5. I don't know if they changed anything from before, 'cause this effect WAS [and now with Hotfix 2, again is] present in the old clouds. I just, don't even remember it being THIS bad.