Thank you using the Bug section, using templates provided will greatly help the team reproducing the issue and ease the process of fixing it.
Are you using Developer Mode or made changes in it?
No
Brief description of the issue:
I played the sim fine only yesterday. Today when I loaded it up an update was required even though the sim was already on the latest announced beta (install promptly was shown at the very initial splash screen before the game goes full screen) and it self installed without me touching anything.
Now, the sim will not load past one of the World Update USA splash screens, instead it CTDs every time.
Community folder is empty.
PC has been restarted.
CTD even in safe mode.
Only happened since today's update (which I do not see communicated on this site).
Provide Screenshot(s)/video(s) of the issue encountered:
It CTDs at this point: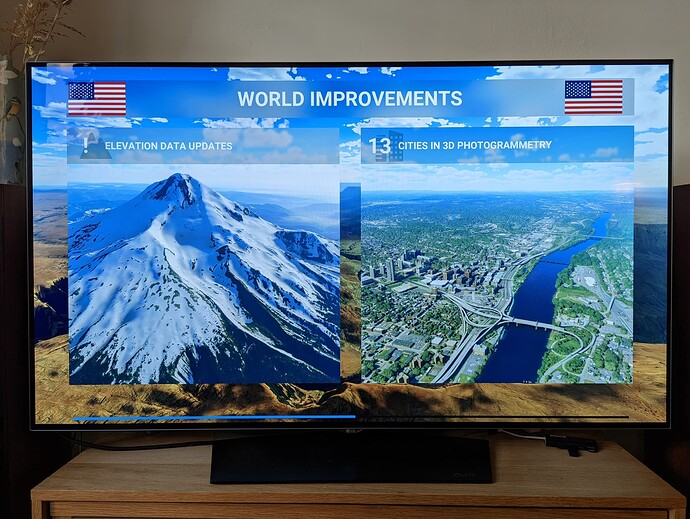 Detailed steps to reproduce the issue encountered:
Install unexpected update that appeared today 26 July (sim was up to date before that)
Load SIM
CTD at spash screeb
PC specs and/or peripheral set up if relevant:
If on PC, Fault Bucket ID - Instructions here - Please type in just the Fault Bucket ID # rather than a screenshot for privacy reasons:
Fault bucket 1914974813637256759, type 5
Are you using DX12?
No
Are you using DLSS?
No
---
For anyone who wants to contribute on this issue, Click on the button below to use this template:
Do you have the same issue if you follow the OP's steps to reproduce it?
Provide extra information to complete the original description of the issue:
If relevant, provide additional screenshots/video:
If on PC, Fault Bucket ID - Instructions here - Please type in just the Fault Bucket ID # rather than a screenshot for privacy reasons: