Try Bugalaga Airstrip WX53 next, it has a nice surprise as well. Maybe use a smaller airplane though.
That was an experience running that down there, but it ended up working out. Pheewwww! Thanks for that next adventure!
I stalled it on lading, didn't have enough speed to make it to the top, same at Lukla. The Bonanza doesn't have enough pull to get up those slopes. At Bugalaga my plane tipped backwards and rested on its tail. You also have to be careful not to get airborne already in small planes at Bugalaga or you'll smash down after the hump. Fun place.
Matekane Airstrip FXME is another star airstrip on a cliff, no big surprises but beware of the rocks on the ground.
Courvevel and heaps of others in the French Alps are like this too!
As scary as that looks in clear skies daylight…
…coming into land through heavy cloud with zero visibility is quite the ride.



I'll bet! Yikes!!
I think it's one of the epic landing challenges. You should give it a go.
Corlier LFJD close to Courcheval is quite steep.
Lukla is actually not that difficult to land at with no visibility, as long as you have the G1000
Landing at https://youtu.be/EGbzWHD5-H0?t=141
It gets very tricky when the airstrips aren't listed in the G1000, Papua New Guinea is awesome for low visibility landings
Those 2 routes with the weather at the time were two of the best challenges I put myself to in FS2020. Papua is full of fun airstrips, hardly any roads so the only option is to get everywhere by plane.
G-1000 autopilot won't mind the wheather, it does not need eyes to land.
btw if you want a short takeoff check out Parorng's LS-60 Rockfall (mind the rocks)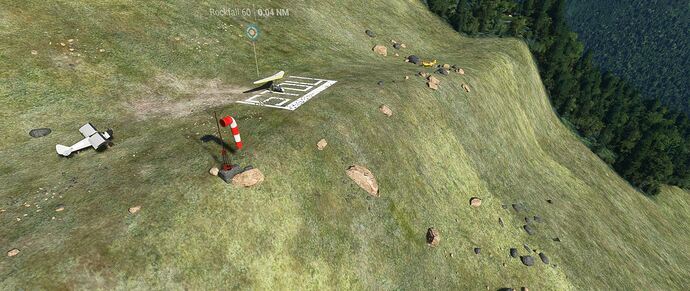 Thanks for the shoutout @ArcanePython931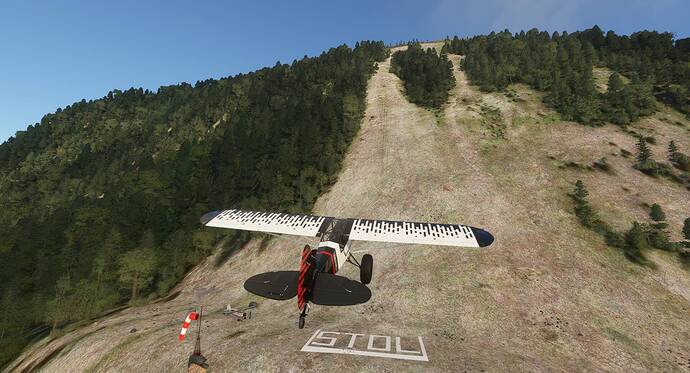 Find it here: Rockfall LS60 Challenge Strip » Microsoft Flight Simulator