Added this for fun for Lunar New Year. 新年快乐 !
More info at Chinese Lantern Balloon - FLIGHTSIM SQUADRON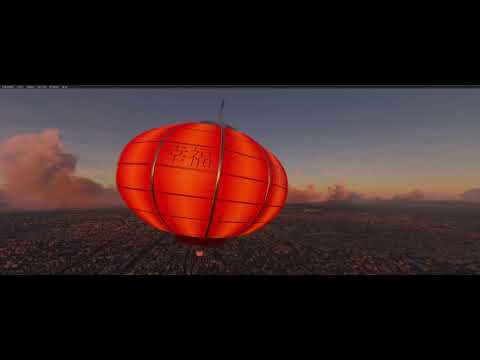 新年快乐!Happy lunar new year!
I have noticed that some of the characters might be incorrect, ie 案例 means "case", it's not a blessing word traditionally.
Haha ! I have no idea what the 3D model creator had in mind - Chinese Lamp - Download Free 3D model by Aki_Kato (@Aki_Kato) [9fbf203] - Sketchfab - but as a flyable mod, some more appropriate text to use might have been 东 南 西 北
This was the other model I was trying at first - #FS2020 - Chinese Lantern Hot Air Balloon over Beijing in Microsoft Flight Simulator - YouTube - even stranger to say "water" on a lantern …
Anyway it looks great. By the way you should try the Brijing landmark mod on simmarket, it's a great fun.
It's definitely can't be called Microsoft Flight Simulator… until you have a hot air baloon flyable…