I dont know is this is new idea or not, and is it possible to implement to MSFS or any other VR application , but in theory this concept would increase fps significantly because amount of viewport pixels to be rendered would be much less than in "normal" single resolution views.
Idea is to have multible zones in the view with different resolutions: more resolution in the center of the view (sweet spot), and less resolution on the edges.
Here I have simple image about the idea: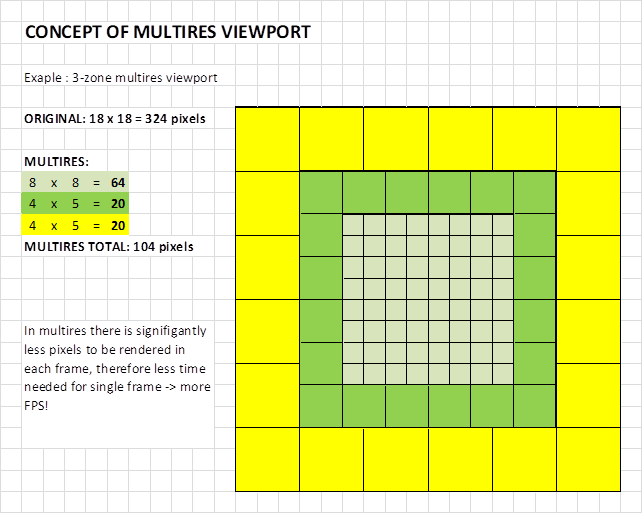 I think this would be quite effective way to increase frame rate especially in VR, at least in theory.