Hello fellow Simmers
Since there does not seem to be a thread to this yet, I wanted to to make one for the Dassault Dornier Alpha Jet by BlueMesh, which was released on Flightsim.to on February 1, 2021.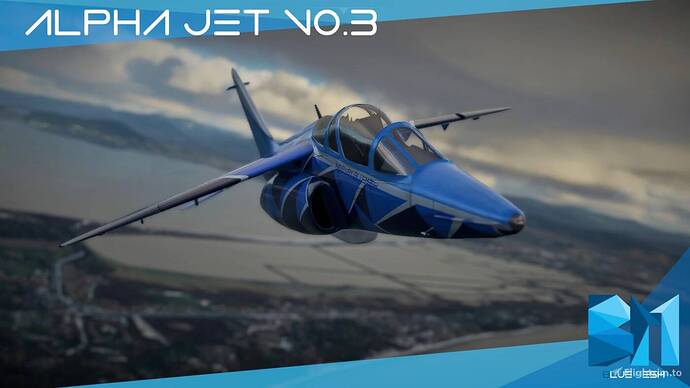 The Dassault/Dornier Alpha Jet is a light attack jet and advanced jet trainer co-manufactured by Dassault Aviation of France and Dornier of Germany. It was produced from 1973 to 1991 and mainly operated by the airforces of Germany and France, the latter still operating it as part of its Patrouille de France flight display team. [Source: Wikipedia]
The mod is currently in its version 0.3 and already looks pretty good from the outside. Animations for the cockpit have been promised for version 0.4 with functions being gradually added. As a dirty casual, I cannot vouch for the authenticity of the flying characteristics compared to the real jet. It feels very similar to the already released Aermacchi MB-339 jet, though it might be more maneuverable.
The developper is open to feedback and actively engages in conversation on Flightsim.to as well as on Discord in FR/EN (see link on Flightsim.to mod page).
The mod is currently free and the developer promised to keep it that way.
For the sake of completeness, I am in no way affiliated with the developer. I simply wanted to draw some attention to the mod as I really like flying the plane in MSFS2020 even in its current state and the more feedback the developer gets the better.
Kind regards and have a nice flight