Whats better … Asobo or tdm ?
The third-party developer will most likely update the scenery. Give it time. It often happens after world updates.
D*mn! I've alredy have two of the handcrafted airports (LECO and LESU). When buying LECO I had to decide between LECO and LEST to cover the region, and finally chose LECO because I thought that Santiago de Compostela would be a more probable choice for a hypothetical WU. As an immortal knight from the First Crusade would say: I "chose poorly"
Has anyone seen the changelog yet?
EDIT: It just went online
I do…let me see if that isolates the issue thanks
I think this is an issue at other airports too with transparent glass, but overcast conditions are breaking the glass at LXGB (Gibraltar Airport). It goes away with clear skies.
@Delta2k5 mentioned a similar issue on this thread:
Not sure if it's been logged.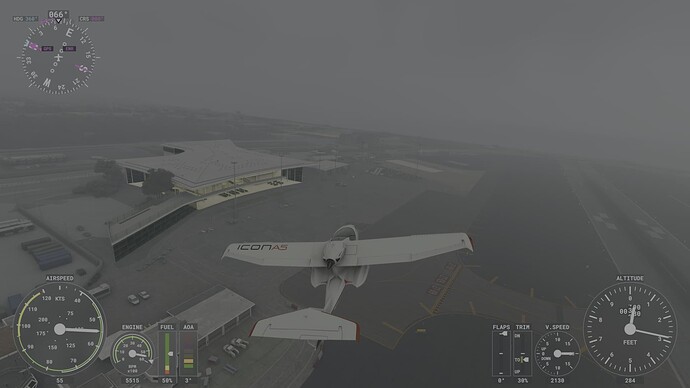 Absolutely amazed by the quality of the mesh in Spain so far, incredible detail and performance!. Weather looks great too right now.
South of Spain, near Almeria:
i dont get it, so Asobo gives some love to the azores (not a part of iberia), but they somehow fail to give madeira/mallorca etc some proper updates?
Yeah we have to hope it's in another update!? Maybe European islands!? It could also cover the Greek and Italian islands. I would mind but most of palma city doesn't actually have aerial coverage, by the harbour is basic offline textures.
No LEZG or LEGF? That's a bit disappointing.
Shame Asobo/Gaya is recreating payware airports. Faro has already been done by Tropicalsim and Acoruna by TDM Scenery Designs.
Yes…it was the junkers update crashing the game…I've left that one out for now hopefully we will get an update soon. Thank you for that
I'll get it for you: they likely had new DEM/data which also covered the Azores but they didn't have some for the other islands.
That data is collected from different sources and merged with Bing data… so if there is something not ready it won't be included and if something that small like the Azores it ready it will be included
Can't remember the developer, but there was already also a payware version for LESU
Oh yes, Simultech. So its 3 airports out of 4 that were already released before by 3rd party developers.
For those who didn't get the area they were hoping to see in this update.
azores are in (handcrafted airport)