and the clouds blink you like that too?
Hi @Th3Hack3r202,
Does this thread describe your blinking clouds?
Believe it or not, it does not work well from the beginning of this simulator. It is a flight simulator that the autopilot does not work.
Have this advise in debug mode…help me please! thanks at all…
maybe this is the cause of the ugly and treeless graphics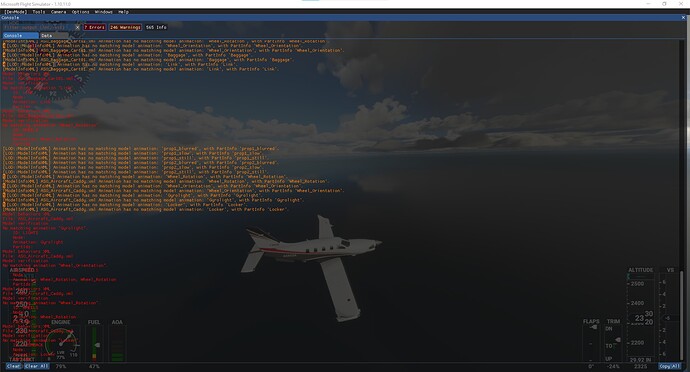 From what I see, asobo and microsoft do not care about the damage they do, but nothing I do is ask for my refund just 2 days after buying the simulator and they do not believe that I am going to use it with clear sky because they feel like it , but they are things that in the long run they will realize that many users are going to lose the attention is rubbish, support does not respond, I have an Asus Rog i7 seventh generation, 500GB solid disk, 8GB of Video Nvidea GTX960, and 16 GB of ram memory and what the hell if that's not enough or way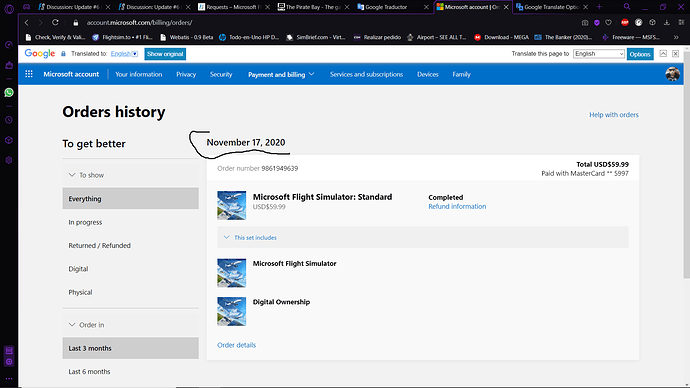 friend my problem is not performance my problem is that the clouds flicker like crazy in any airport and any video configuration that puts that happens and it is only happening with the patch that released 1.10.11.0 that is what happens they put a bug to the sim pa that users who have low-resource PCs screw each other and go to hell, as they do not care but those are things that are paid here on earth, after they charge the money to one who is screwed and What angers me the most is that I bought it on the 17th of this month and even its specifications and requirements still have the gpu that it is making obsolete,
No one here can do anything about this, you would need to take it up with support maybe? Perhaps open a Zendesk ticket regarding a refund.
Since yesterday I opened a report in zendesk, and they don't respond to me
Worst case, and this can get ugly, is you can attempt a charge back on your credit card, but I would leave that as a last resort.
They probably won't respond or issue refunds during the weekend, so I would wait at least until Tuesday for your request to be processed. Since you bought it recently I don't think you will be denied a refund. If they do ask for a reason, saying that the minimum requirements are out of date should be a valid one considering the sort of responses we've been getting for this issue.
im tired the same problem with the updates.
Downgrade and low distance terrain, and low Antialiasing, this is a joke asobo?
my MSFS 2020 is different since Launch.
all patchs arruined the game graphical
NOW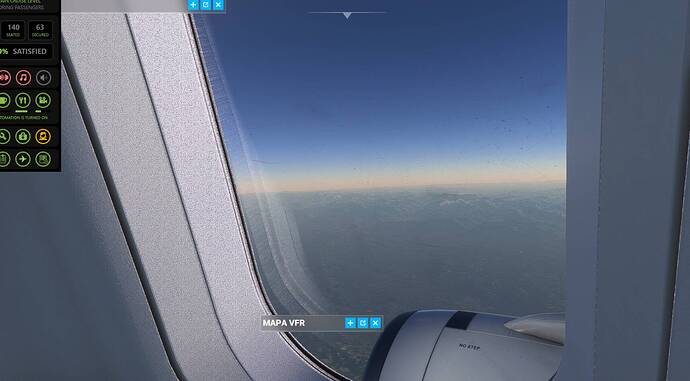 BEFORE

Hmmm…I don't have the same thing. What AA are you using?
Really? Doesn't look like that for me (RTX 3080 FE, 3700X, 32GB RAM).
What are your specs?
i9 rtx 2070 ram 32GRAM is problem asobo developers.
@Th3Hack3r202 I'm not sure what is going on with your system. Just a comparison, I also have a 7th gen i7 and my graphics card is even older than yours. I upgraded my GPU a week ago or so but had a GTX690 since the beginning. All of my settings were on the lowest settings possible, but the sim ran perfectly. Of course, my new GPU is killing it, but on the lowest settings, I think that my GTX690 (which is under the min specs) was killing it as well, I was impressed.
Sorry if you already mentioned it, but have you upgraded all of your drivers as well as your BIOS? If I was having issues like your describing, that is where I would start.
Is everything disabled in Nvidia Control Panel?
I don't think the whole software is a bug, but there may be a bug
Maybe try changing the AA hitting apply and then change back to see if the settings just got reset?