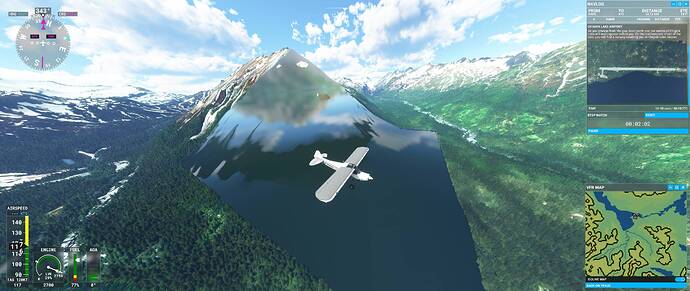 Please tag your post with #pc and/or #xbox
.
#

pc
Are you on Steam or Microsoft Store version?
MS Store
Do you have any add-ons in your Community folder? If yes, please remove and retest before posting.
Countless airports.
Are you using Developer Mode or made changes in it?
Nope
Brief description of the issue:
Complete terrain tile covered with water in Alaska near A70 (Alaska bush trip, leg from PAPE to A79 towards the end)
Provide Screenshot(s)/video(s) of the issue encountered:
See above
Detail steps to reproduce the issue encountered:
Fly near A79, ideally by doing the bush trip
Build Version # when you first started experiencing this issue:
Latest
Are you on the Steam or Microsoft Store version?
Still MS Store
Did you submit this to Zendesk? If so, what is your ticket #?