San Diego is coming up soon, any places I should visit?
I made it to Oceanside to today, will be heading to Palm Springs first before San Diego.
I've been to San Diego before, San Diego Zoo is amazing, or was, I was there back in 2000. I saw Chicken Run there in the theaters, so must have been end June, early July, 2000. Sea world has probably change a lot since I was there. I saw today that there's a whole extra theme park next to Disneyland.
This was the view from our hotel in San Diego back then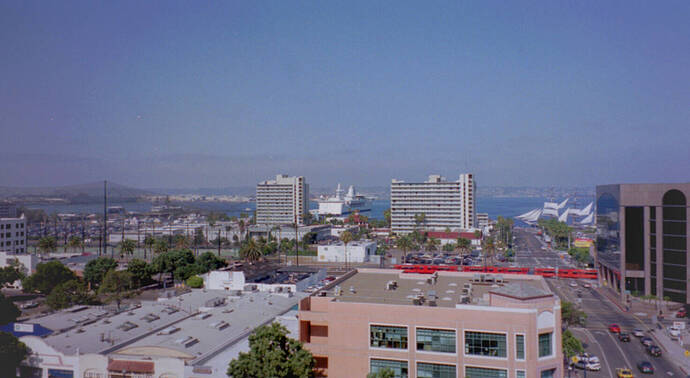 No luck placing it anywhere with Google Maps, probably all changed