Leg 281, Curitiba, State of Paraná to Fazenda Ribeiro Manso, State of Minas Gerais, Brazil


DAY05_29.PLN (15.9 KB)
A great leg today, the coast of southern Brazil is amazing. São Paulo and Rio de Janeiro are well deserved to be the best known cities in Brazil. A lot to see this leg, a lot of stops as well, long post.
05-29 Afonso Pena Intl SBCT 5:53 AM
05-29 Banaer de Jacupiranga SIVW 6:19 AM Trees at end of runway
05-29 Registro SBWS 6:27 AM 40 knot tailwind, lot of turbulence
05-29 Ica SSMW 6:44 AM
05-29 Fazenda Caicara SDCR 6:54 AM
05-29 Interlagos 23°42'05.6"S 46°41'52.6"W 7:10 AM Sao Paolo
05-29 Congonhas Intl SBSP 7:14 AM
05-29 Marte SBMT 7:21 AM
05-29 Guarulhos Intl SBGR 7:28 AM
05-29 Sao Jose Dos Campos SBSJ 7:43 AM
05-29 Base De Aviacao De Taubate SBTA 7:51 AM
05-29 Pindamonhangaba SDPD 7:55 AM
05-29 Guaratingueta SBGW 8:02 AM
05-29 Ilha Dos Porcos Grandes SILI 8:21 AM Trees at end of runway
05-29 Angra Dos Reis SDAG 8:26 AM
05-29 Fazenda Bom Jardim SDCZ 8:31 AM
05-29 Fazenda Portobello SDPA 8:33 AM
05-29 Santa Cruz AB SBSC 8:44 AM
05-29 Clube CEU SBIX 8:47 AM
05-29 Jacarepagua SBJR 8:55 AM ■■■■■■ the Redeemer
Metropolitan Cathedral of Rio de Janeiro 22°54'37"S 43°10'51"W
05-29 Santos Dumont SBRJ 9:16 AM
05-29 Galeao-Antonio C Jobim Intl SBGL 9:27 AM
05-29 Itaborai SBNY 9:41 AM
05-29 Marica SDMC 9:50 AM
05-29 Saquarema SDSK 9:59 AM
05-29 Cabo Frio SBCB 10:10 AM
05-29 Ponta Da Costa SDPC 10:13 AM
05-29 Sao Pedro De Aldeia SBES 10:16 AM
05-29 Umberto Modiano SBBZ 10:20 AM
05-29 Rio das Ostras SSTY 10:26 AM
05-29 Trimonte SNAO 10:29 AM
05-29 Macae SBME 10:36 AM
05-29 Vila de Tocos SIBC 10:51 AM
05-29 Bartolomeu Lisandro SBCP 10:58 AM
05-29 Itaperuna SDUN 11:14 AM
05-29 Ponte Nova SNCZ 11:46 AM
05-29 Alvinopolis SBNQ 11:55 AM
05-29 Lagoa Santa SBLS 12:18 PM
05-29 Tancredo Neves Intl SBCF 12:22 PM
05-29 Fazenda do Brejo SWZT 12:38 PM
05-29 Tranquilo Testolin SNTT 12:56 PM
05-29 Silvio Goncalves de Mello SWWT 1:02 PM
05-29 Morada Nova De Mina SNMM 1:06 PM
05-29 Tres Maria SNAS 1:20 PM
05-29 Fazenda Marreco SIPJ 1:26 PM
Flight time 7:33 44 stops
Alfonso Pena International Airport, ready for departure

Curitiba at dawn

Piraquara

Parque Linear do Rio Itaqui

Represa Piraquara

Quatro Barras

Guaraqueçaba

Barra do Turvo

Cajati municipality in the state of São Paulo

Torre Do Guaraú (hiking area)

Mountain biking as well

Jacupiranga

Ribeira de Iguape River

Col. de Férias

Juréia-Itatins Mosaic (nature preserve)

On the ground at Aeroporto de Ultraleves

Located in Peruíbe

Fazenda Caicara

Parelheiros, one of 96 districts of the city of São Paulo

Vila Natal, São Paulo

Repressa Billings on the south side of the city

Represa de Guarapiranga with Autódromo José Carlos Pace

Better known as Interlagos


I landed on the straight, not completely flat but very landable
Highlights from the 2019 Brazilian Grand Prix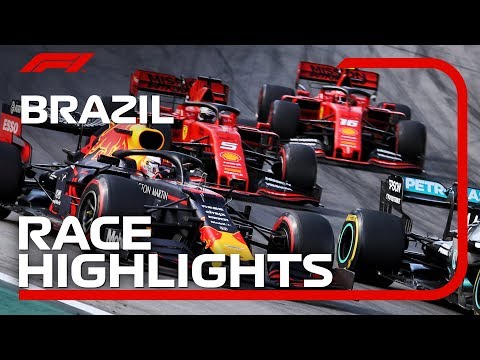 An excellent track guide by TheKie25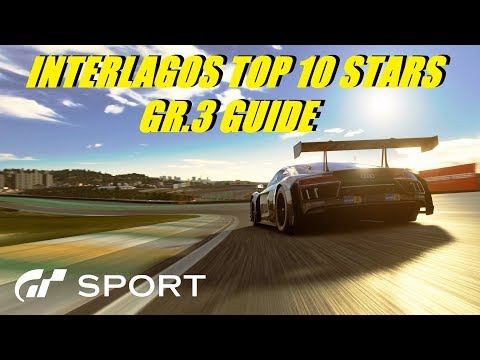 Landing at Congonhas-São Paulo Airport

Heading downtown over Esporte Clube Sírio

Ibirapuera Park on the left

Praça Carlos Gomes - Liberdade

Vila Dom Pedro II

Jos Mauro De Vasconcelos in the center (library)

Landing at Guarulhos International Airport

The greater metropolitan area of São Paulo is home to 22.3 million people


Municipal Theatre of São Paulo in the middle, built 1911
A peek in the Museum of Art of São Paulo Assis Chateaubriand

On to Santa Isabel, State of São Paulo

São José dos Campos ahead

That green space is for power lines, goes all the way through the city and beyond

Paraíba Do Sul river valley

Lorena

Cunha

Parque Mambucaba ahead on the coast

Praia do Laboratório along the shore

Ilha da Jibóia

Ilha Dos Porcos Grande

Angra dos Reis in the State of Rio de Janeiro

Fazenda Portobello Airport

Fazenda Muriqui

Ilha da Madeira

Jacarepaguá and Jacarepaguá lagoon with the smaller Marependi lagoon on the right

Rio de Janeiro, population 13.5 million

Home to the iconic 38 meter tall ■■■■■■ the Redeemer statue

Located on top of Mount Corcovado

Accessible by train and escalators

Jockey Club Brasileiro behind Mount Corcovado on Rodrigo de Freitas Lagoon

Largo do Boticário below. Cobblestone plaza with overgrown remains of historic houses

Catedral Metropolitana de São Sebastião do Rio de Janeiro

Taking a closer look while aiming to fit in between the two skyscrapers in front of me

Landing at Rio de Janeiro Airport RJ Santos Dumont

Rio-Niterói Bridge crossing Guanabara Bay

8.26-mile concrete bridge between Rio & Niterói, one of the longest in the world

Galeo-Antonio C Jobim Intl

Officially RIOgaleão - Aeroporto Internacional Tom Jobim

The beaches around Rio including the famous Praia de Copacabana

Escadaria Selarón, public stairway adorned by artist Jorge Selarón (1947-2013)


The stairs feature tile from at least 60 different countries, as people began sending or bringing him tile from all over the world when his work on the stairs became known
A peek in the National Museum of Brazil before 2019

In a great tragedy, millions of objects, including most of the building were lost in September 2018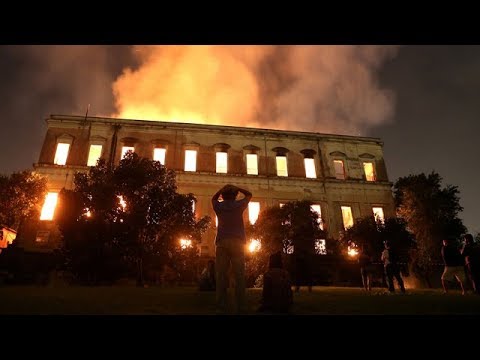 The salvage operation is ongoing
Rio de Janeiro is also home to the biggest carnival in the world, the 2020 Samba Schools competition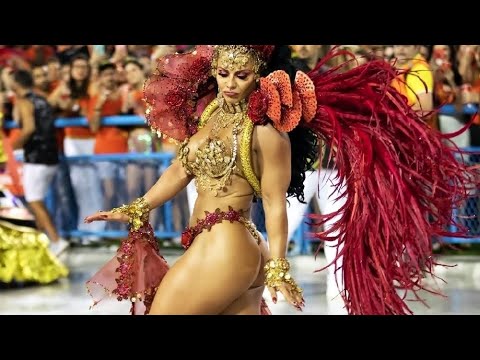 For the first time since the 1918 Spanish flu, this year carnival was cancelled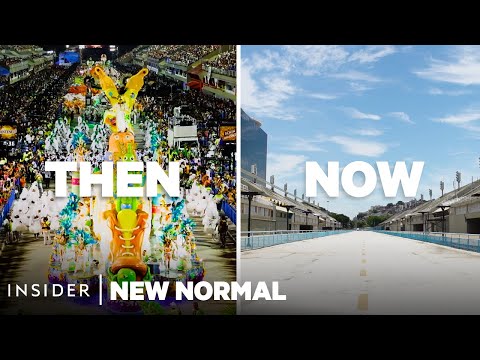 Next year will be one to look out for
Taking a closer look at Galeão International Airport on departure

Good thing I don't have a license, can't lose what you don't have

Flying over Praia da Bandeira on the way out of Rio de Janeiro

Itaboraí

Aeroporto Municipal de Maricá on Lagoa de Maricá

Maricá

Saquarema

Flying out of Saquarema Airport, doesn't look like the airstrip is still in use on Google maps


There is a horse grazing on the overgrown field
Ponta do Capim

Araruama Lagoon

Cabo Frio Airport

Rio das Ostras

Carrapato

Campos on the Paraíba do Sul river

Antônio Prado de Minas

Canaã, this landscape goes on for miles

Ponte Nova on the Rio Piranga

Alvinópolis

Caeté

Sete Lagoas in the Brazilian state of Minas Gerais

Home to Monument State Natural Cave Rei do Mato

Paraopeba, pretty dry here

Represa Três Marias

The water level must have been a lot higher at some point

Três Marias municipality

Barragem de Três Marias - MG

Bridge to nowhere on the right, no idea what it is for

Also here Cachoeira Das Virgens, listed as museum, Uncharted vibes are strong

Final stop today at Fazenda Marreco Airport on the San Francisco River

More Brazil tomorrow, heading to the capital Brasilia.