Leg 308, Amarillo, Texas via Oklahoma to Fort Worth, Texas, USA


DAY06_25.PLN (10.9 KB)
Oklahoma, Tulsa and Fort Worth in this leg. Great cities, very nicely detailed. Oddly Dallas has no PG data, so I'll give the Ewing Family a miss for now, plenty to explore with PG data.
06-25 Rick Husband Amarillo Intl KAMA 6:52 AM Sanford Dam 35°42'50.7"N 101°33'11.0"W
06-25 Hutchinson Co KBGD 7:05 AM
06-25 Perry Lefors KPPA 7:16 AM 40 knot winds
06-25 Wheeler Mun T59 7:30 AM
06-25 Clinton-Sherman KCSM 7:50 AM
06-25 King OK98 8:05 AM Hill in runway
06-25 Will Rogers World KOKC 8:22 AM
06-25 Downtown 2DT 8:27 AM Oklahoma City PG Area
06-25 Woodleaf Aero Estates 5OK6 8:52 AM
06-25 Stillwater Rgnl KSWO 9:06 AM
06-25 Crystal 0OK9 9:15 AM 40 knot winds
06-25 Gull Bay Landing 00OK 9:25 AM
06-25 Tulsa Intl KTUL 9:50 AM Tulsa PG Area
06-25 Jantzen 93OK 10:01 AM Unclear runway
06-25 Hatbox KHAX 10:09 AM
06-25 Davis KMKO 10:14 AM 34 knot headwind
06-25 Arrowhead 91F 10:35 AM
06-25 Mc Alester Rgnl KMLC 10:45 AM
06-25 Cochran Ranch 6OK7 10:56 AM
06-25 Stuart Ranch OK89 11:10 AM
06-25 Eaker KDUA 11:19 AM
06-25 Boatner Field OK90 11:21 AM Denison Dam 33°49'06.8"N 96°34'13.3"W
06-25 Kidd-Private TX12 11:29 AM Unclear 'runway' field
Overtressed Aircraft Game Over, restart. Must have switched the wrong option around.
06-25 Kidd-Private TX12 11:36 AM
06-25 'nuggs' Flying M TE68 11:39 AM
06-25 Grayson Co KGYI 11:41 AM
06-25 Butler 11TX 11:43 AM
06-25 Lm Ranch TA93 11:45 AM
06-25 Mc Manus Field 8XS6 11:51 AM
06-25 Dallas-Ft Worth Intl KDFW * 12:11 PM AT&T Stadium 32°44'52"N 97°5'34"W
06-25 Fort Worth Meacham Intl KFTW 1:07 PM Fort Worth PG Area, Heavy stuttering, PG forests
Flight time 6:08 29 stops
Rick Husband Amarillo Intl, ready for departure

Taking off over Carson County

Sanford Dam in the Canadian river, yep lightning no matter what type of clouds

Hutchinson County Airport-Bgd

Hutchinson County

Perry Lefors Airport in Gray County, it sure is windy today

Sunrise over Wheeler County

Wheeler, located on the eastern border of the Texas Panhandle

Wheeler Municipal Airport

Wheeler Historical Museum, featuring Alan Bean (1932-2018), fourth man on the moon

Roger Mills County

Washita River in Washita County, Oklahoma

Spring Creek in Caddo County

Will Rogers World Airport in Southwest Oklahoma City


Known as "Oklahoma's Favorite Son", Will_Rogers (1879-1935) was born to a Cherokee family in Indian Territory, now part of Oklahoma. A great Renaissance man, died too soon (plane crash while surveying a mail-and-passenger air route to Russia). Some of his sayings:
Even if you're on the right track, you'll get run over if you just sit there.
I don't make jokes. I just watch the government and report the facts.
Too many people spend money they haven't earned to buy things they don't want to impress people they don't like.
Oklahoma Downtown Airport


Seems to be gone, street view from Feb 2021 shows brand new houses where the runway was
Chesapeake Energy Arena, home of the NBA's Oklahoma City Thunder


And Myriad Botanical Gardens
Oklahoma Business District

Oklahoma City Hall at Bicentennial Park

Chickasaw Bricktown Ballpark, home of the Oklahoma City Dodgers

Regatta Park (below) and Centennial Land Run Monument (left) in Bricktown River Walk Park

Bricktown River Walk Park


Omni Hotel (opened Jan 2021) is missing in FS2020 (also on Google maps, but there in street view)
Centennial Land Run Monument


Marking the opening of the land in Oklahoma Territory with the Land Run of 1889
Oklahoma State Capitol

Oklahoma City MEPS, Oklahoma City National Memorial & Museum and Alfred P Murrah Federal Building, the trees below and to the left of my right wing

Alfred P Murrah Federal Building was the target of the Oklahoma city bombing in 1995, by anti-government extremists Timothy McVeigh and Terry Nichols. A truck bomb killed at least 168 people, destroyed more than 1/3rd of the building, and damaged 324 other buildings.

Stillwater Regional Airport

Keystone Lake and the Arkansas River

Tulsa on the Arkansas River

BOK Center (multi-purpose arena) and Tulsa City County Library

320 South Boston Building

Tulsa Downtown urban canyon flying

Holy Family Cathedral

ONEOK Field, home to the Drillers minor league team

Center of the Universe, mysterious spot where noises are echoed back much louder

Philtower Building, neo-gothic and art-deco building from 1928, designed by Edward Buehler Del

I'm too low to match the scene, but you get the idea

Arkansas River in Wagoner County

Muskogee

Eufaula Lake, Canadian River running through

Eufaula Dam holding back the Canadian River


You won't get to Canada following the Canadian River. The river starts in Colorado and flows into the Arkansas River southeast of Muskogee. Likely mistranslated from Spanish or French in the 1800s.
US Army Corps of Engineers campground across from Evergreen Marina

Arrowhead Airport

Arrowhead State Park Golf Course

Pittsburg County, the clouds are creating weird illusion today

Cochran Ranch

Atoka County

Boatner Field

Denison Dam in the Red River

Kidd-Private Airport

Oops, landed in the field. Checking on Google the 'runway' was on the other side of the road

Little Elm in Louisville Lake

Lewisville Lake Dam

Sam Rayburn Tollway junction with the I 35 Stemmons Fwy at Louisville

Dallas-Ft Worth Intl

That deserves a closer look, it's one of those follow the line mazes

Buzzing the tower

A new personal record for low underpass

Just strolling by at 160 knots

The workers are too cool to look up

Close encounters of the tail kind

Continuing on to Arlington, AT&T Stadium

Formerly Cowboys Stadium, home of the Dallas Cowboys

Arlington is a bit low res, on to Fort Worth, located in North Central Texas

Fort Worth Convention Center

The Worthington Renaissance Fort Worth Hotel

Tarrant County Court

Tarrant County College on Trinity River Campus

Fort Worth Zoo along Clear Fork Trinity River

Will Rogers Memorial Center, Casa Mañana and Farrington Field in the Cultural District

Casa Mañana (performing arts theater) and Farrington Field (named in memory of E.S. Farrington, a long time superintendent of the Fort Worth Independent School District)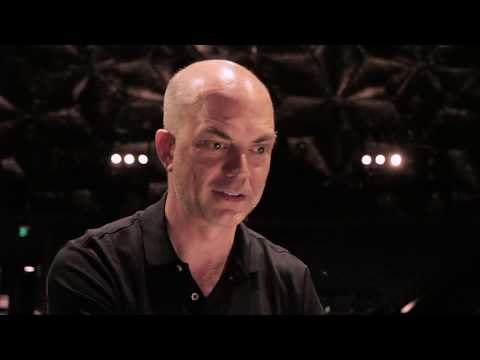 Will Rogers Equestrian Center - Burnett Building and Will Rogers Auditorium

Dickies Arena located in the empty spot in the back (2017-2019 construction)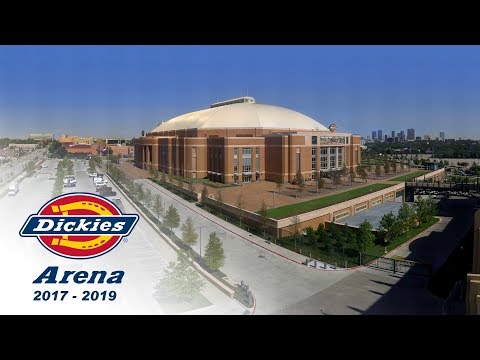 Now one of the best best rodeos in the country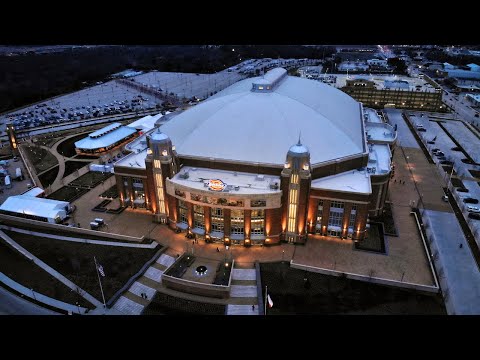 Camp Bowie Blvd crossing with West 7th st, University Dr and Bailey Ave

Fort Worth Stockyards, historic former livestock district, home of Texas Cowboy Hall of Fame museum

Final stop today at Fort Worth Meacham International Airport

Further east tomorrow, northern side of Louisianna then Mississippi.