Leg 309, Fort Worth, Texas via Louisiana, Mississippi, Tennessee and Missouri to Quincy, Illinois, USA


DAY06_26.PLN (20.5 KB)
A mega marathon leg. The longest for being active at the controls, all over dense terrain including 9 photogrammetry areas. Data consumption for this leg was 21.2 GiB. 6 states, 58 stops and too many pictures.
06-26 Fort Worth Meacham Intl KFTW 7:14 AM
06-26 Ft Worth Spinks KFWS 7:21 AM
06-26 Mims Farm 01TX 7:32 AM Ellis County History 32°23'7"N 96°50'52"W
06-26 Harbor Point 74XA 7:47 AM
06-26 Tyler Pounds Rgnl KTYR 8:02 AM
06-26 Kilgore 4TX6 8:17 AM Longview PG Area 32°28'6"N 94°43'46"W
1:03
06-26 Kilgore 4TX6 9:08 AM
06-26 Harrison Co KASL 9:24 AM
06-26 Shreveport Rgnl KSHV 9:36 AM Shreveport PG Area
06-26 Shreveport Downtown KDTN 9:55 AM
06-26 Barksdale Afb KBAD 9:58 AM
06-26 Arcadia-Bienville Paris 5F0 10:13 AM
06-26 Ruston Regl KRSN 10:22 AM
06-26 Monroe Rgnl KMLU 10:43 AM Monroe PG Area
06-26 Hooks Meml M79 10:51 AM
06-26 Gustafson 71LA 11:02 AM
06-26 Scott M80 11:06 AM
06-26 Freebird 7MS7 11:20 AM
06-26 Hawkins Field KHKS 11:26 AM Jackson PG Area
06-26 Jackson-Medgar Wiley Evers International KJAN 11:42 AM
06-26 Dee's strip 5MS6 11:52 AM
06-26 Kaehr 6MS6 11:57 AM
06-26 Harrell Field MS08 12:02 PM
06-26 Carthage-Leake County 08M 12:11 PM
06-26 Kosciusko-Attala Co KOSX 12:20 PM
06-26 Winona-Montgomery County 5A6 12:31 PM
06-26 Grenada Mun KGNF 12:40 PM
06-26 Panola Co KPMU 12:55 PM
06-26 Williams Field 08MS 1:03 PM
06-26 Berryhill Farms MS64 1:09 PM
06-26 Memphis Intl KMEM 1:15 PM Memphis PG Area
06-26 General Dewitt Spain M01 1:55 PM
4:47
06-26 General Dewitt Spain M01 3:34 PM
06-26 McNeely 63AR 3:41 PM
06-26 Delta Regl KDRP 3:49 PM
06-26 Stans Field KBRR 3:57 PM
06-26 Carlisle Mun 4M3 4:09 PM
06-26 R V Stewart Field AR55 4:18 PM
06-26 Adams KLIT 4:22 PM Little Rock PG Area
06-26 North Little Rock Municipal KORK 4:59 PM
06-26 Bobwhite Hill Ranch AR84 5:05 PM
06-26 Arkavalley 12A 5:12 PM
06-26 Clinton Mun KCCA 5:25 PM
06-26 Searcy County 4A5 5:34 PM
06-26 Misty Meadows MO65 5:52 PM
06-26 Lake Taney Como 1MU1 6:00 PM Small field
06-26 Gimlin 18MO 6:11 PM
06-26 Childress Airstrip MU12 6:15 PM Springfield PG Area 37°11'47"N 93°16'48"W
06-26 Springfield-Branson National KSGF 6:36 PM
06-26 Textor 41MO 6:41 PM Internet down again
06-26 Stockton Mun MO3 6:52 PM
06-26 Skyriders MO52 7:03 PM
06-26 Bar-Vik MO89 7:16 PM
06-26 Eldon Model H79 7:26 PM
06-26 Jefferson City Memorial KJEF 7:40 PM Jefferson PG Area
06-26 Columbia Rgnl KCOU 7:48 PM Columbia PG Area 38°56'58"N 92°19'32"W
06-26 White Cloud Flying Field MU23 8:12 PM
06-26 Bradley KMBY 8:23 PM
06-26 Shelby Co 6K2 8:33 PM
06-26 Quincy Rgnl-Baldwin Field KUIN 8:49 PM
06-26 Mt Sterling Mun I63 8:58 PM
Flight time 11:14 58 stops
Departing from Fort Worth Meacham International Airport

Fort Worth at dawn

First stop at Ft Worth Spinks Airport

Sunrise over Johnson County

Midlothian

Yes, lightning as usual, every single day

Ellis County Historic Courthouse, a lone landmark in Waxahachie, Texas


This courthouse is the fourth one to stand on this site, starting with an 1850 log cabin costing $59, a wooden frame structure in 1854 for $1,999, and two-story yellow limestone structure with a tower for $40,000 circa 1870. Finally the most recently restored courthouse was formally accepted in 1897 at a cost of approximately $130,000 plus the supervising architect's fee. link
Cedar Creek Reservoir

Harbor Point Airport / Gun Barrel City Airpark LLC

Tyler Pounds Regional Airport

Home to Historic Aviation Memorial Museum

Kilgore Airport-4TX6

Longview, mostly located in Gregg County

Gregg County Historical Museum (small red building on the left side)

Longview Transit Station

FTSI on E Whaley St

Harrison County Airport

Arriving in Shreveport, Louisiana, next to Cross Lake

Independence Stadium and Hirsch Memorial Coliseum - George's Pond, home to the Shreveport Mudbugs

Shreveport Municipal Auditorium, 1920's venue, the building lust left of my nose

Downtown at Milam St an Edward St

At Cotton St and McNeil St

Shreveport Fire Department along Twelve Mile Bayou

Sam's Town Hotel & Casino, Shreveport on the Red River

Shreveport Aquarium at Downtown Riverfront

Boomtown Casino Hotel

Diamond Jacks, heading for Shreveport Downtown Arprt-Dtn in the distance

Landing at Aeroportul Arcadia-Bienville Parish

Monroe on the Ouachita River

Monroe Downtown Rivermarket

Monroe Civic Center

Youngs Bayou (small river crossing the road and tracks)

Monroe Regional Airport behind the Pecanland Mall

Hooks Memorial Airport in Richland Parish

The Mississippi River in Warren County

Vicksburg, Mississippi

Hawkins Field Airport in Jackson

Jackson, the capital of Mississippi

Mississippi State Capitol

Jackson Volcano underneath the Mississippi Coliseum


Settled 2,900 ft. beneath the city, this extinct volcano is said to be about 70 million years old
Jackson State University

Mississippi Veterans Memorial Stadium, home to the Jackson State Tigers

Jackson-Medgar Wiley Evers International Airport

Ross R. Barnett Reservoir at Spillway Overlook, Pearl River flowing out

Pearl River winding through Leake County

Carthage-Leake County Airport

Kosciusko-Attala County Airport in Attala County

Grenada Lake Dam in the Yalobusha River

Enid Lake

Panola County Airport

Safari Wild Animal Park in Panola County

Williams Field in Tate County

Arriving in Memphis, Tennessee at Barnhart Crane & Rigging

So many great songs have come from Memphis, yet this one automatically sticks in my mind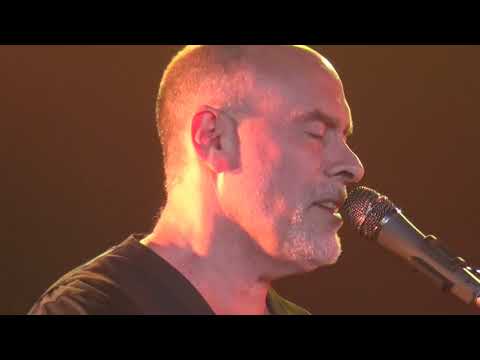 FedExForum on the right, Mississippi River on the left

Orpheum Theater on Beale St

Silly Goose, vintage styled lounge on Peabody Pl

Memphis Music Hall of Fame (red building) with a statue of young Elvis in the park behind


The building behinf the Music Hall of Fame (to the right) is gone, all parking lot
Autozone Park, minor league baseball stadium

Civic Center Plaza with Memphis Police Department and the Fire Museum of Memphis

Sun Studio, birthplace of Rock 'n Roll, opened by rock-and-roll pioneer Sam Phillips in 1950


Elvis Presley, B.B. King and Johnny Cash recorded albums here
Stax Museum of American Soul Music and Elmwood Cemetery dating from 1852

Richardson Oilseed Products, on the way to Graceland

Elvis Presley's Meditation Garden

Graceland Mansion, home of Elvis Presley from 1957 to 1977

Graceland with Lisa Marie Airplane, Elvis's Convair 880 Jet, built in 1958

Landing at General Dewitt Spain Airport

Crittenden County

Stans Field at Cotton Plant, Arkansas

Lonoke County

Lonoke

Bill and Hillary Clinton National Airport at Little Rock, the capital of Arkansas

North Little Rock on the Arkansas River

William J Clinton Library and Museum next to Heifer Village & Urban Farm

First Security Amphitheater

Little Rock Downtown area

Arkansas State Capitol

War Memorial Stadium, hosting Razorback & other college football games, plus special events

Kavanaugh Blvd in Hillcrest Historic District

Big Dam Bridge at Cook's Landing Park

The longest U.S. pedestrian & bike bridge (4,226 feet), spanning the Arkansas River atop Murray Dam

I 430 at Two Rivers Park Bridge, safe to fly under

Greers Ferry Lake

Landing at Clinton Municipal Airport in Van Buren County

Buffalo River in Searcy County

Tomahawk Creek in Marion County

Misty Meadows on Bull Shoals Lake in Scott Township, Missouri

Taking off from Misty Meadows over Bull Shoals Lake

Edgewater Beach, Ozark Beach Dam on the right (not visible in game)

South Linn Township

Arriving in Springfield, Missouri at Conco Quarries Inc

Along E Republic Rd

Wonders Of Wildlife National Museum & Aquarium

Robert W. Plaster Stadium at Missouri State University

Missouri State University with JQH Arena, home to the Missouri State basketball teams

Hammons Field, home of the Springfield Cardinals and Central Bank (tower)

Park Central Square

Birthplace of Route 66 Roadside Park


On April 30, 1926 a telegram was sent from Springfield's Colonial Hotel—demolished in 1997—proposing that the road from Chicago to Los Angeles be named Route 66. It is for this reason that Springfield is recognized as the birthplace of Route 66
BNSF yard in Northwest Springfield

BNSF Springfield Signal Shop

Bona Glade Natural Area on Stockton Lake

Wasson Bluff, Hwy 215 crossing the lake

Pomme De Terre Dam and Lake, potato lake, why not

Lake of the Ozarks


(The tv series, good show, is mostly filmed in Atlanta, Georgia)
Village of Four Season in Camden County

Arriving in Jefferson City at the Missouri State Capitol

Cole County Circuit Court (building with the tower)

Missouri State Penitentiary Museum, showing an old lethal injection machine

US District Court Clerk and Missouri State Penitentiary (museum) from the 1800s

Columbia Regional Airport

Faurot Field and Hearnes Center at the University of Missouri

University of Missouri, located in Columbia

Boone Quarries at Columbia Cosmopolitan Recreation Area

Columbia Cosmopolitan Recreation Area

A closer look at the Quarry

While it's starting to rain again

Bradley Airport

Above (some of) the clouds on the way to Quincy

Quincy below

Quincy is known as Illinois's "Gem City"

Quincy Rgnl-Baldwin Field

One more flight to Mt Sterling

Final stop of the day at Brown County Flyers Association Airport

Next leg, more of Illinois, fewer hours
Fun for a rainy day, but that was a long sitting.