The Flight Simulator Airshows community has been created to help other users interested in starting both team & solo acts have a platform to advertise, discuss, fraternize, and share their experiences, modifications, and events. FSA is a small startup with plans to grow to a point of hosting monthly or bi-monthly airshows for the teams and acts who are registered with us to perform.
Our primary mission is really to facilitate the growth of the airshow/aerobatics community in Microsoft Flight Simulator and bring a large presence to the table in the MSFS community. Our hope is to one day allow our users access to several airshows a year, weekly events, and an overall fun and family friendly community.
Future Plans
Bi-Monhtly Airshows (Not including user hosted airshows)
Weekly Events (Not including user hosted events)
Formation Flight Academy (Teaching the fundamentals of formation flying from the perspective of the typical 1-6 formation team.)
Weekly media publishment
Several existing teams have already signed up with Flight Simulator Airshows. If you're interested in this, feel free to join our Discord!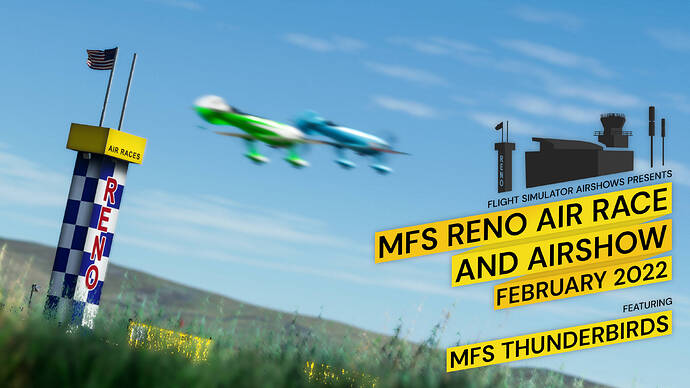 2022 Microsoft Flight Simulator Reno Air Race & Airshow
Fire up your engines racers and performers! Flight Simulator Airshows is preparing to host the first ever Reno Air Race and Airshow in Microsoft Flight Simulator on February 26 and 27, 2022. This event will feature two days of high-performance flying, with headliner performances by the Microsoft Flight Simulator Thunderbirds!
Racing Classes
STOL Class (ex. X Cub)
Biplane Class (ex. Pitts Special)
Sport Class (ex. VL-3)
Unlimited Class (ex. P-51, Spitfire, etc.)
Jet Class (ex. L-39)
Courses
Credit @dantesmante for graciously allowing us to use his scenery and race courses for this event.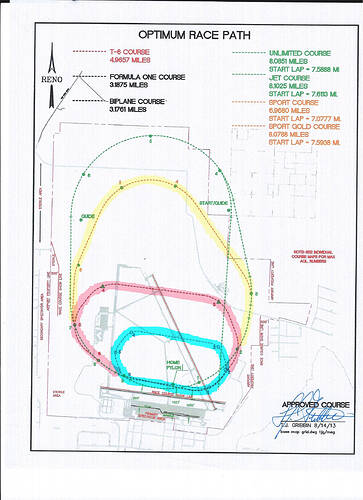 Airshow
Join us on Saturday as several awe-inspiring acts take to the virtual skies! The show will feature several high-performance acts like the Microsoft Flight Simulator Thunderbirds, followed by a mass formation flight with members of the community.
Join Us
Want to race or perform in the MFS Reno Air Race and Airshow? Click here to join FS Airshows on Discord! There you'll get updates about this event, plus other upcoming opportunities.