Do you have any add-ons in your Community folder? If yes, please remove and retest before posting.
No.
Are you using Developer Mode or made changes in it?
No.
Brief description of the issue:
Uluru floats on top of its low-resolution terrain bump. Teleports back to ground level at close approach (tried to clip under the rock), which is fun.
Provide Screenshot(s)/video(s) of the issue encountered:
Attached a tiny clip and a screenshot.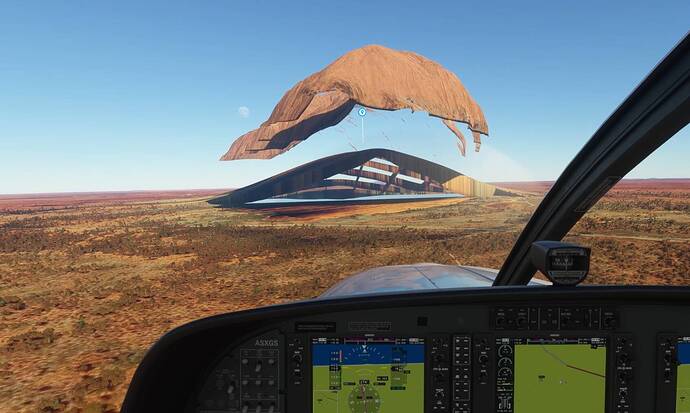 Detail steps to reproduce the issue encountered:
(edit) Max LOD. Flew towards Uluru from East. Same happened when circled around from the West.
Did you submit this to Zendesk? If so, what is your ticket #?
99992 (edit: marked as solved in Zendesk)