I'm not a fan of dark themes.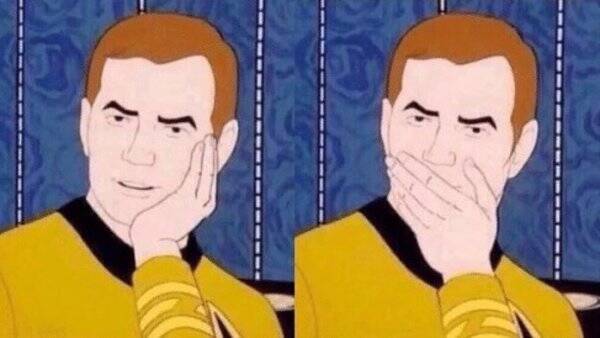 Thanks you for your feedback. We're discussing this
Not a fan of the DC universe I see.
I had to look that up…
I made a vote on this a few days back but it didn't get much traction.
Personally I prefer the dark theme - works good for me!
I have some vision issues and I am loving the forum's dark theme. Super comfy to read and relax.
Dark theme is not an option for me. It's literally painful to read white on black for more than a minute.
We are looking into changing some colours on the light theme to improve readability.
Huh… That's the first time I ever read that. Usually it's less painful because there's less bright lights being shown. White background means your eyes are looking at more lights while the black texts are the one without the lights.
Dark background means less light so overall your eyes are exposed to less light with the white texts on black background which is generally less painful.
Maybe you're reading the forum outside in bright sunlight? If so, I think it's understandable since the dark background absorbs so much light that it's actually harder to read the white texts on dark background under bright sunlight.
Depends on your eyes. For some people the white text glows and gets fuzzy and hard to read. When was the last time you read a book with white text on black pages?
I'm not a fan of dark themes (or the DC universe, just seemed depressing, been a Marvel fan since the 60's, although, going back through and reading Spiderman through the ages, that got kind of depressing, too, haha), dark themes seem kind of trendy to me.
That depends on the source of light. External source of light like a lamp or the sun is better to read black texts on black background because the light source reflects upon the white page giving contrast to the black texts.
But when you're looking at a screen where the light source is coming from behind like the texts itself is emitting the light. Then the inverse would apply. It's more comfortable for white texts on black background since the text is giving the contrast.
That's why Day mode is useful during the day and you're on mobile. But not so much for indoors where most computer screens are used.
That's probably true for you. Not everybody.
Any update on a change of colour/contrast?

Typing @moderators does not generate a ping, so they may not have seen this message. Consider sending a private message to @moderators or pinging one or two moderators in this topic to get their attention.
Hi @Lochboisdale
I've brought it under the attention of the team again
Hopefully, Awesome's work will bring the attention required to get this fixed.
If you get sick of waiting, you could use something like Stylebot to override the problematic styles.
If you need any help writing a CSS rule, send me a PM.
This topic was automatically closed 30 days after the last reply. New replies are no longer allowed.