Any one know why the ground textures look like this, could this be a graphichs setting?
Regards
Joshua

Other than texture color, they look fairly accurate to the Bing satellite view. If I've missed your point, what is the specific issue you see?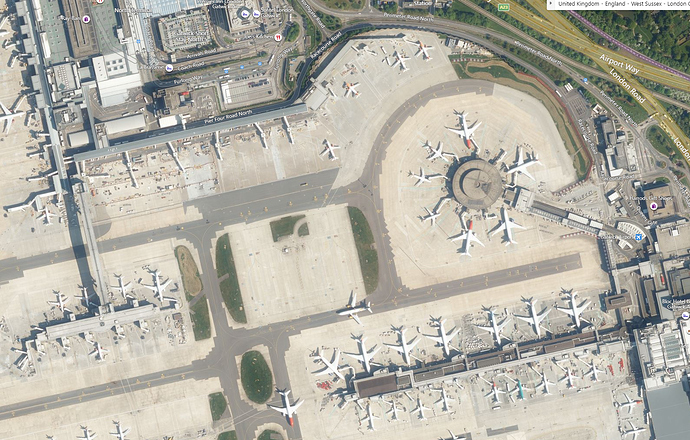 The issue is not your sim. Gatwick is not what you expected.
Also the bridge is not modelled in the North terminal, the one that goes over the taxiway…waiting for UK2000 I guess.