Are you using Developer Mode or made changes in it?
No
Have you disabled/removed all your mods and addons?
Yes
Brief description of the issue:
In Microsoft Flight Simulator, there seems to be a weird ghosting effect on aircraft's/objects. It's especially visible at a low altitude and in cloudy weather.
Provide Screenshot(s)/video(s) of the issue encountered:
MSFS Ghosting Issue - YouTube
MSFS Ghosting Issue 2 - YouTube
Detailed steps to reproduce the issue encountered:
Load into Sim
Select Aircraft, in my case "Boeing F/A-18E Super Hornet"
Select weather, in my case "Overcast"
Select airport, in my case "KOKC" on runway "35L"
Take off and fly but stay near ground level
PC specs and/or peripheral set up if relevant:
Lenovo Legion T5-28IMB05 - Type 90NC Pre-built Desktop
i5-10400
Nvidia GTX 1660 Super
32GB 3600 MHz DDR4
In this video, you can see when I take off there's a weird ghosting effect. It gets more noticeable when I start rolling.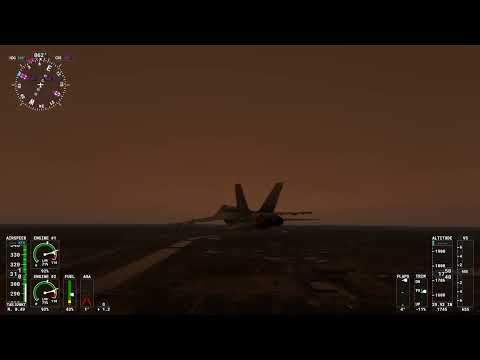 In this video, you can see the ghosting effects on the objects in the background, as well as some of the ghosting flickering on the aircraft near the wings and the landing gear.