Thank you using the Bug section, using templates provided will greatly help the team reproducing the issue and ease the process of fixing it.
Are you using Developer Mode or made changes in it?
NO
Brief description of the issue:
Im seeing Boxes of what looks like ground textures mixing in water in various areas around the globe. The patches flicker and disappear. These are different from the lines we are use to seeing. all over
Provide Screenshot(s)/video(s) of the issue encountered: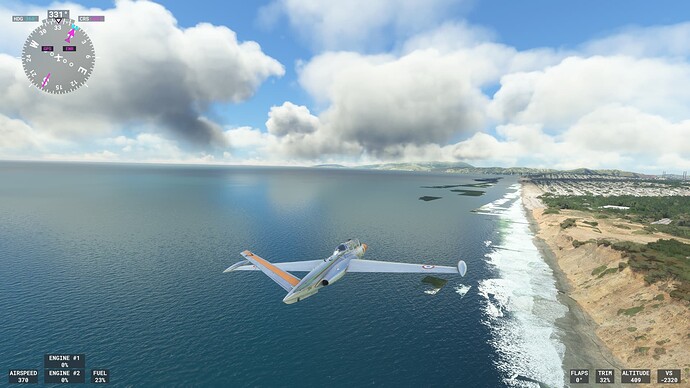 ICAO or coordinates (DevMode > Options > Display position)
Detailed steps to reproduce the issue encountered:
Fly around water bodies close to edges. Doesn't matter how big or small. They aren't everywhere but the issue shows up a lot. Never seen this before SU10
PC specs and/or peripheral set up if relevant:
Xbox X
---
For anyone who wants to contribute on this issue, Click on the button below to use this template:
Do you have the same issue if you follow the OP's steps to reproduce it?
Provide extra information to complete the original description of the issue:
If relevant, provide additional screenshots/video: