Are you on Steam or Microsoft Store version?
Microsoft Store
Are you using Developer Mode or made changes in it?
Developer Mode is enabled, but not being used for anything.
Brief description of the issue:
FS2020 eventually exports the wrong HEADING INDICATOR to Air Manager (verified).
Provide Screenshot(s)/video(s) of the issue encountered:
Notice here how the G5s are pointing north but the compass (and cockpit DG not shown) are pointing to about 040 deg (magenta line).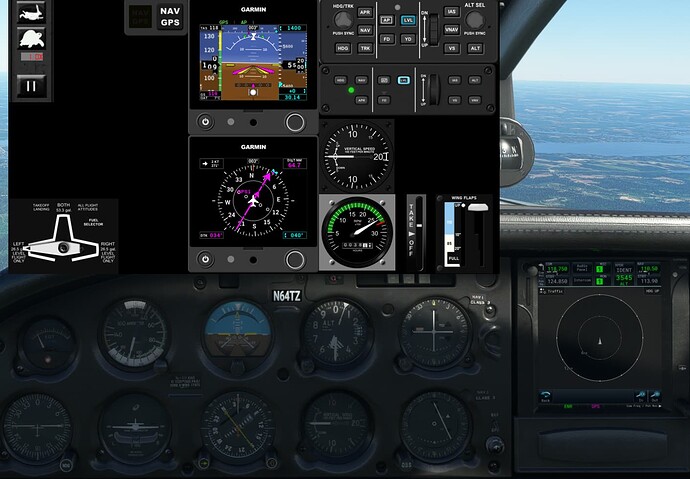 Detail steps to reproduce the issue encountered:
When the following combination is in effect:
Air Manager with any of their heading indicators enabled (simple DG, G5)
pms50.com GTN 750 with G1000 172 or Just Flight PA-28
Higher sim rate making turns using autopilot
The following problem occurs:
The Air Manager eventually (quickly!) gets back an incorrect HEADING INDICATOR value from the sim and it remains out of sync. I have verified with both companies that they only read that variable and never attempt to set it. This leads me to believe the bug is in FS2020, perhaps due to the extra CPU load on the simulator from the two 3rd party tools and the high sim rate.
PC specs and/or peripheral set up of relevant:
I have an RTX 3090 and a high-powered Intel Xeon CPU. Other peripherals shouldn't matter, but I have a Honeycomb Alpha and Bravo, and Logitech rudder pedals.
Build Version # when you first started experiencing this issue:
Verified with latest at this date. Been using Air Manager for about 4 days.