Hi,
please help to improve this multiplayer map so that it has the features you like.
What it can do up to now:
Show a multiplayer map including your flightplan and routes
You can message other players
You can customize most colors
And WIP: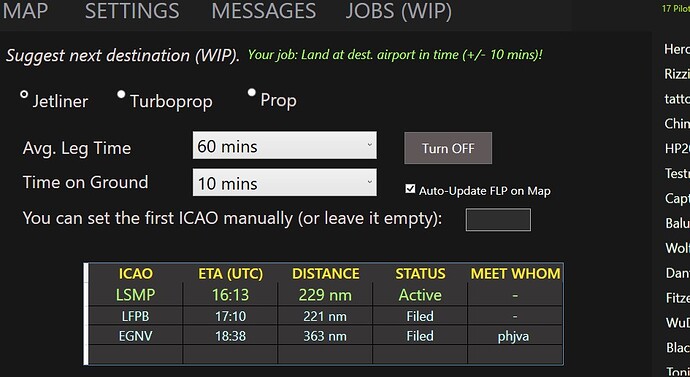 A WIP "Job Generator" that will calculate a flightplan with three destinations based on your time settings and your aircraft type. I.ex. if you are with a jetliner, job generator will choose medium or large airports with navaids like ILS which you can reach well. Your goal is to reach each destination in time (max. 10 minutes too late and up to 30 minutes before the calculated time count as "Successful"). If you manage to reach all your destinations in time you will get a star as an award … so nice
All bug reports and ideas are welcome
And here is a link where you can download this map: https://flightsim.to/file/3407/map-automat
Thanks!