My system info:
Operating System: Windows 11 Pro 64-bit (10.0, Build 22621) (22621.ni_release.220506-1250)
Processor: 11th Gen Intel(R) Core™ i7-11700K @ 3.60GHz (16 CPUs), ~3.6GHz
Memory: 49152MB RAM
Display Card: NVIDIA GeForce GTX 1080
The Manipulators cause my menus to be clumsy I need to click several times for commands to be processed.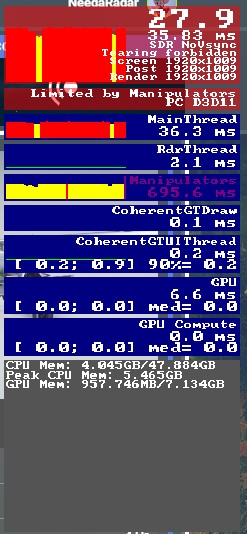 This is a record I guess 15651.1 ms

I been running on clean boot, no change
Any one with similar issues? any advice?